With dengue infections on the rise, keeping your home mosquito free is more important than ever. In addition, Singapore's recent Zika scare caused an island-wide shortage in insect repellents to keep the mosquitoes at bay.
But did you know that the most common active ingredient in mosquito repellents is DEET, a synthetic mosquito repellent? While effective, DEET has been known to cause skin irritation, breathing difficulties, and a few other harmful side effects when used in large concentrations.
The consensus is that, while safe to use, DEET should be used with precaution. Instead, keep the mosquitoes at bay with these precautionary measures and natural alternatives to DEET.
1) Get rid of stagnant water – prevention is better than cure!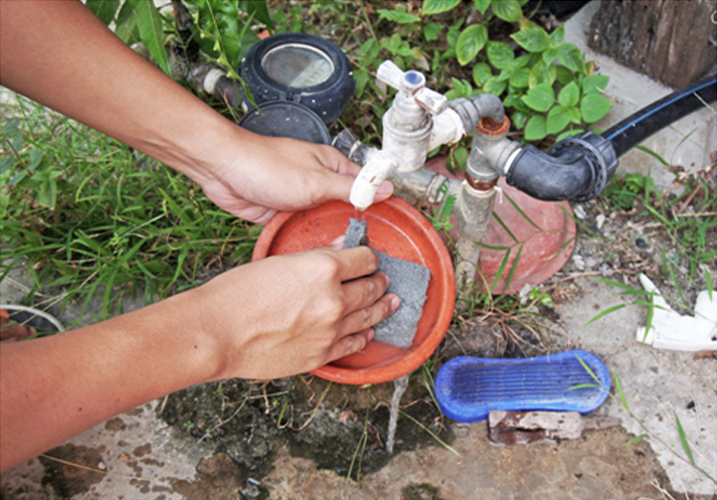 Make sure to constantly clear stagnant water in and around your home. (Shutterstock/nukeaf)
Stagnant waters are the only breeding grounds for mosquitoes, and they don't require much of it to breed. Be vigilant about removing stagnant water in and around the house, so as to minimize the mosquito population around you as much as possible.
If you have a pond or water features, either have a water pump to keep the water from settling, or raise some fish to keep the mosquitoes at bay. However, despite your best efforts, mosquitoes can still appear. Follow the next few steps to protect your house further from unwanted mosquito guests.
2) Citronella – also have plants in the house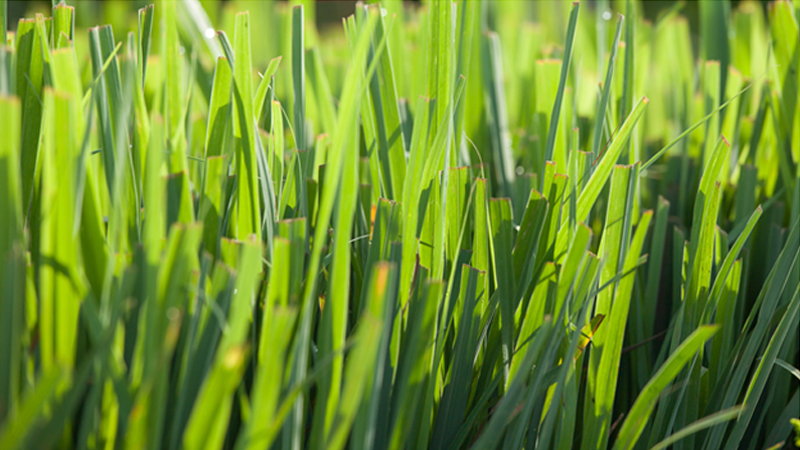 Citronella is found in lemongrass plants. (Shutterstock/anurakss)
Citronella, an oil derived from lemongrass, is a safer alternative to DEET as a mosquito repellent. Diluted citronella oil can be sprayed as an insect repellent and is also an active ingredient in many natural mosquito repellents.
Reed diffusers, essential oils, and even the plant itself can be set around the house to deter mosquitoes away. You can also burn citronella candles to around the house for added protection.
Lemongrass can also be grown as a passive repellent. Other plants such as rosemary, basil, and mint are also repellents, but may be slightly harder to care for as non-tropical plants. Remember to be vigilant about clearing stagnant water from the base of the planter boxes and pots!
3) Install screens for windows
Insect screens keep insects out of your home. (Shutterstock/Sutichak)
Screens are a great way to protect your homes from mosquitoes while still ensuring your home remains ventilated. You can install screens over your windows to keep the mosquitoes from entering your home.
Magnetic window screens can also be considered should you need to easily remove them for cleaning and/or maintenance.
4) Electric fans!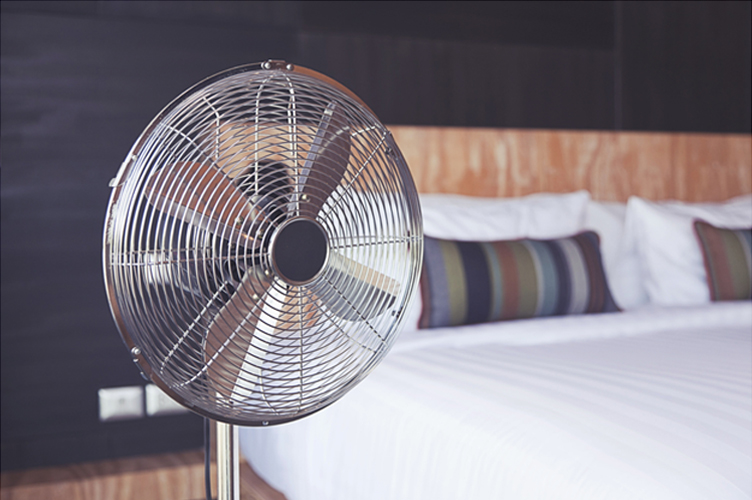 Fans are effective mosquito deterrents. (Shutterstock/Ben Bryant)
This is something that most households in sunny Singapore should already have: electric fans! Mosquitoes are not the most efficient fliers and fly much better in still air. Always have a fan switched on in the room you are sitting in the keep the mosquitoes away.
Also, carbon dioxide, body heat, and odors are substances which make us targets for mosquitoes. Electric fans also help by dispersing these away from us, making us less of a target for those hungry mosquitoes.
5) Painting your walls with Nippon Paint MozzieGuard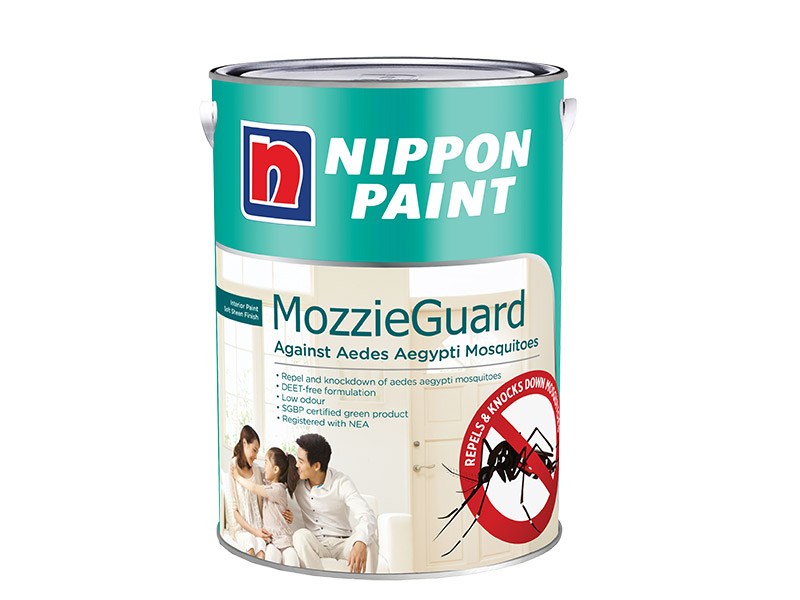 Nippon Paint MozzieGuard is a premium paint that repels mosquitoes.
Nippon Paint MozzieGuard is a special paint formulated with a safe, DEET-free insecticide that targets Aedes aegypti mosquitoes. Registered with NEA, Nippon Paint MozzieGuard can be painted over walls and other masonry surfaces to further protect your home and family from Aedes aegypti mosquitoes. It is also durable and washable, and has anti-fungal and anti-mould properties as added benefits!
Check out this list of easy-to-miss painting spots in the house to make sure your entire home is well protected!