Scandinavian home designs have been trending for some time in Singapore, and we can see why! The designs are simple yet functional, often using natural light, and greenery. However, if not well-maintained, these simple designs can easily look messy and lose their elegance. Here's how you can maintain these beautiful, clean designs:
1. Control The Amount Of Natural Light Let In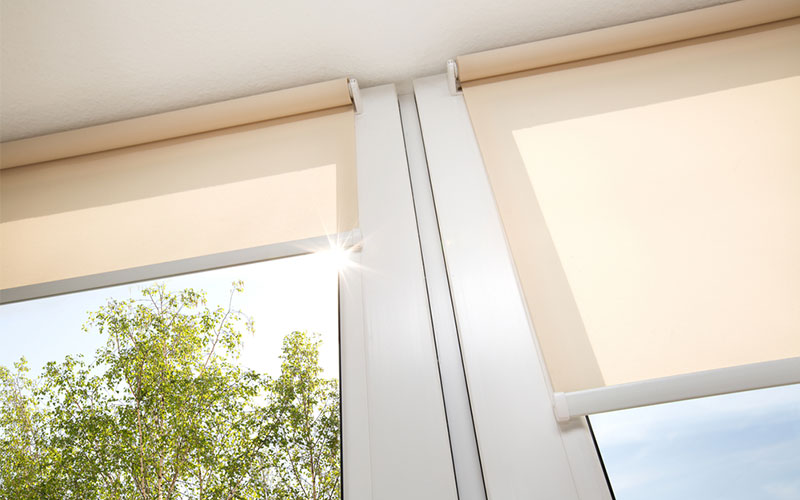 A key part of Scandinavian home designs is the usage of natural lighting. However, this doesn't mean to go crazy and let as much light in as possible. The challenge in Singapore is to allow natural light in without creating an uncomfortable glare.
Overexposure to sunlight can harm your furniture, especially wood, fabric, and leather. Wood or wood-finished furniture can suffer permanent discolouration, fabric colours will fade, and leather pieces can suffer significant drying; to the extent of stiffening and cracking.
To maintain your Scandinavian home design, consider not only how you can let more light in, but also how you can control the amount of light that comes in. Use blinds, shades or UV window protection to provide some shade when required.
2. Practice Proper Wood Care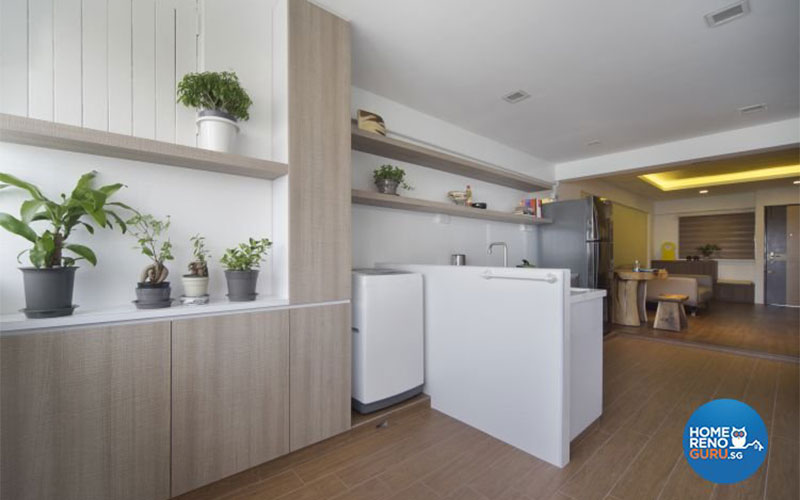 HDB – Yishun by Vegas Interior Design Pte Ltd
Wood elements are often incorporated in Scandinavian designs. Wood care and maintenance goes beyond cleaning and dusting. Wood furniture is susceptible to watermarks, so be sure to clean up your spills as soon as you can, or use coasters when placing hot items on a wooden surface. If you have accidentally created a watermark, check this article out for tips on how to remove the marks.
Over time, wood lacquer and finishing might also diminish. While you can certainly send it to a furniture shop or carpenter for maintenance, why not do it yourself? Nippon Paint Bodelac 9000 is a super gloss paint with a bright, tough finish. It is formulated for long-lasting colour and boasts anti-fungal and anti-corrosion properties, ensuring your wood furniture can maintain its good condition for time to come.
3. Opt For Low-Maintenance Plants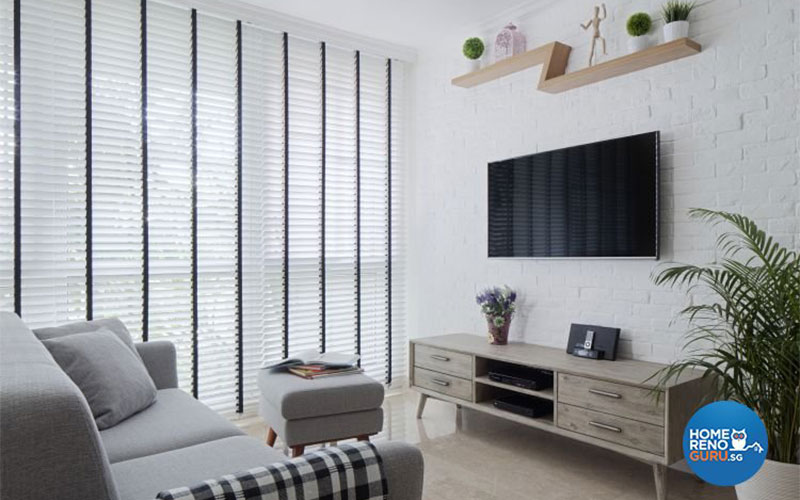 Condo – Changi Rise by De Style Interior Pte Ltd
Greenery is also commonly found in Scandinavian designs. While these plants certainly add to the natural element of the design, upkeep can be a hassle — watering, trimming, and what happens when you travel overseas? Opt for plants which require less maintenance, and avoid tipping your coffee or tea into your pots. The sugar left in the compost can make it an ideal breeding ground for flies.
4. Protect Light-Coloured Walls With Anti-Stain Formula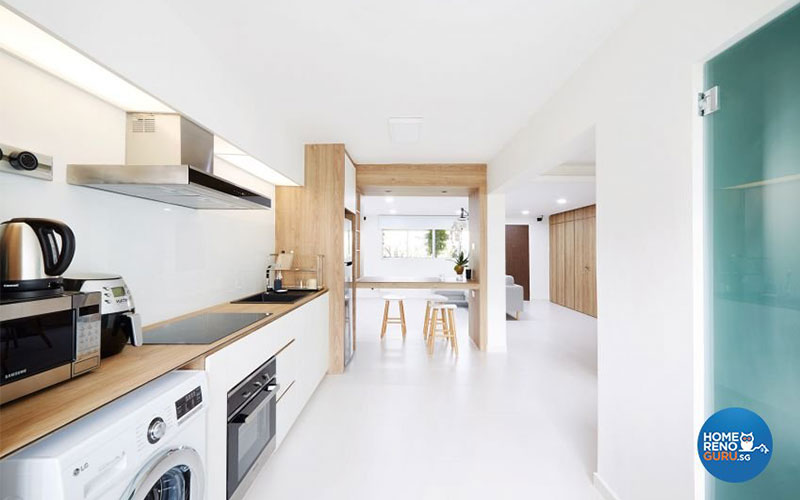 HDB 4 Room Resale – Bishan by The Local INN.terior
Due to long and dark winters, Scandinavian countries typically use light, muted colours to make spaces appear brighter. Walls are often kept pristine white to keep the entire space soft, welcoming and bright.
As with anything white, dirt, stains and any imperfections look more obvious. Try Nippon Paint Odour-less EasyWash. It uses an anti-stain formula that is twice as easy to clean. With superior washability, coverage and hiding power; this paint can help in keeping your light-coloured walls sparkly clean.
5. Learn To Let Go Of Items You No Longer Need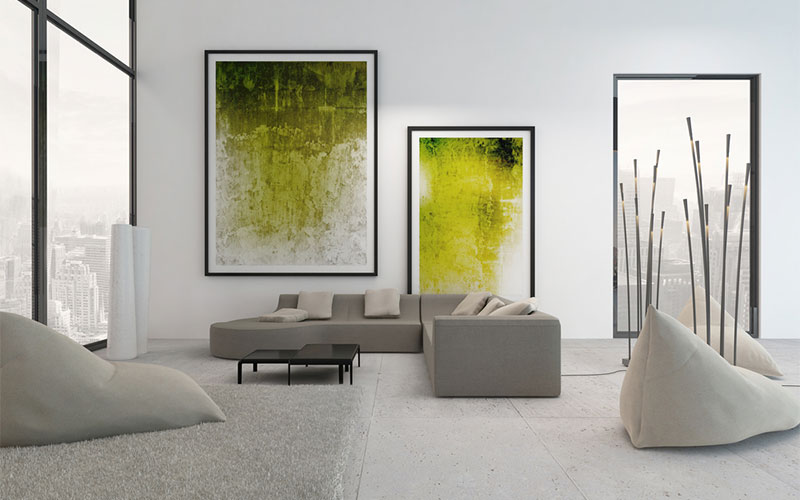 Another key component of Scandinavian homes is decluttered spaces. For all the hoarders out there, that means learning how to let go of items you no longer need. If you simply cannot bear to throw your items in the trash, donate them to the Salvation Army, or join a flea market where you can earn some cash; and your preloved items can find a new owner.
Now that you know how to maintain Scandinavian home designs, try hiring an experienced interior designer to give your house a facelift!
NEXT ARTICLE
Your Guide To Painting The Ultimate Eco-friendly Home