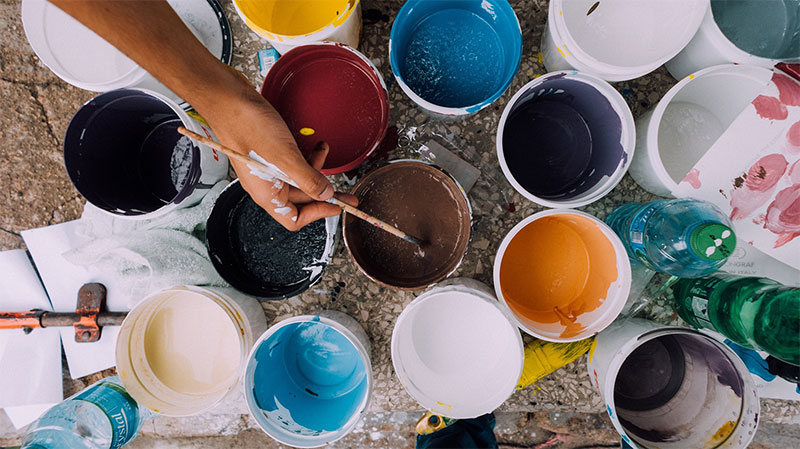 Source: Pixabay
Who doesn't love a gorgeous home? With a little effort and a lot of love and passion, you can have one too. Simply follow these tips to glamourise your homes to easily get it from drab to fab!
1. Bold is gold:
Add character to your décor with loud and pretty installations and fixtures. Contrary to the popular belief, you don't need an array of new furniture to do so! In fact, it's even better if the item stands out from the rest. Furthermore, the pieces don't have to be difficult to install. Lookout for DIY options or pieces that require only simple drilling.
Once you have prepared your drillers, nails, and screws, find a space to confine the bold installation and give the right amount of glamour. How? A centerpiece on the drawing room's main table or a huge chandelier ought to do the trick!
If you have sliding doors, use draw-out and multi-layer curtains to add zing to a drab set-up. You can even use a colour that serves as a subtle backdrop with a central stripe or a cluster of abstract patterns for the walls–be experimental! Finer wall tones or metallic finishes would work better for a touch of luxury and style. You can add a final touch with a tall vase consisting of blooming fresh flowers, or a beautiful lampshade if you're uncomfortable with flowers.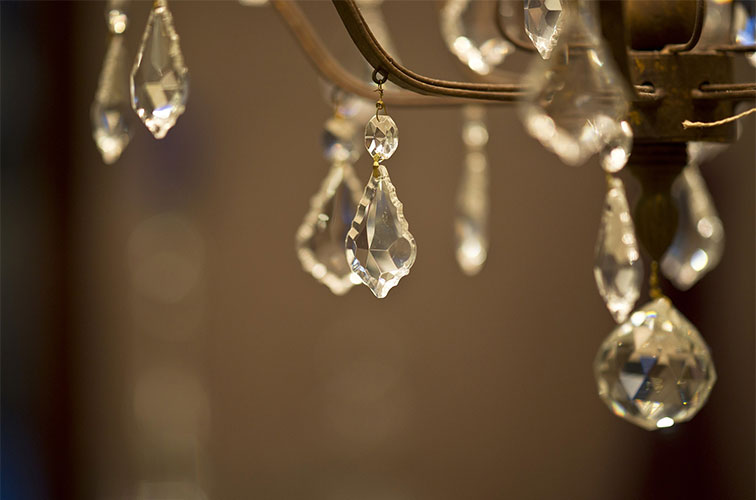 Source: Pixabay
2. Reflective and effective:
Did you know that mirrors and reflections can make a room look bigger? If you want your home to look spacious and luxurious, there are two basic elements that you can count on: glass and light.
Add the shimmer and glimmer that your house is missing with what you already have!Using glass tables in your study room, have a heat-proof thick glass as your dining table and incorporate glass show-pieces that reflect light, etc.Go for an industrial feel with glass slabs that are available online or in furniture stores, or you could get them customised by a professional (beware of the costs, though). Buy the ones with a vacuum or mild suction to ensure that it sticks tight to the tabletop (remember, glasses are fragile!) Candlesticks, frosted window panes, translucent blinds, full-length mirrors and table-mounted chandeliers could amplify the glamour quotient.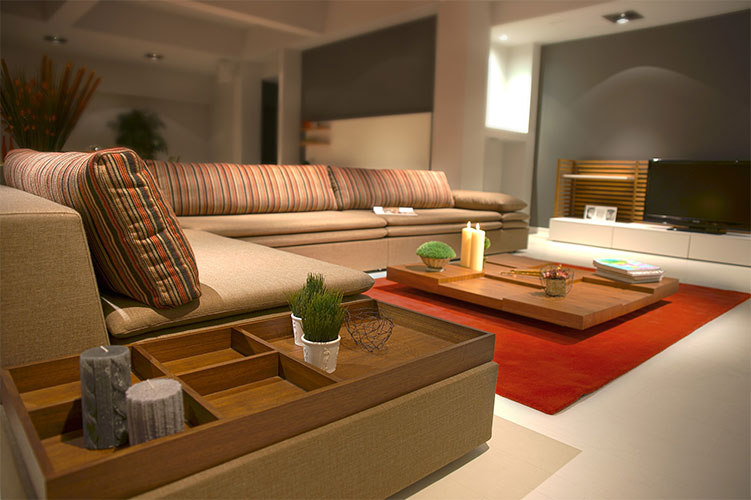 Source: Pixabay
3.Loud and proud:
How do you decide on a theme? Try choosing something loud yet beautiful for your living area!Implement interesting elements and textures; fuse them to create daring contrasts and combinations.
For example, you can create thematic cushions by using fabric paints to outline patterns in the corners and let them dry for 2-4 hours. Get in touch with your innovative side – repurpose unused printed blouses and shirts as they make good cushion covers and side table runners.
Have a little DIY fun; take out a pair of scissors and cut them in the desired shape and mend the edges – there's something therapeutic about it. Refresh the look every month by changing the upholstery. You could also make use of wallpapers in a dedicated themed corner or merely spray some paint to introduce a colour pop in one of the walls.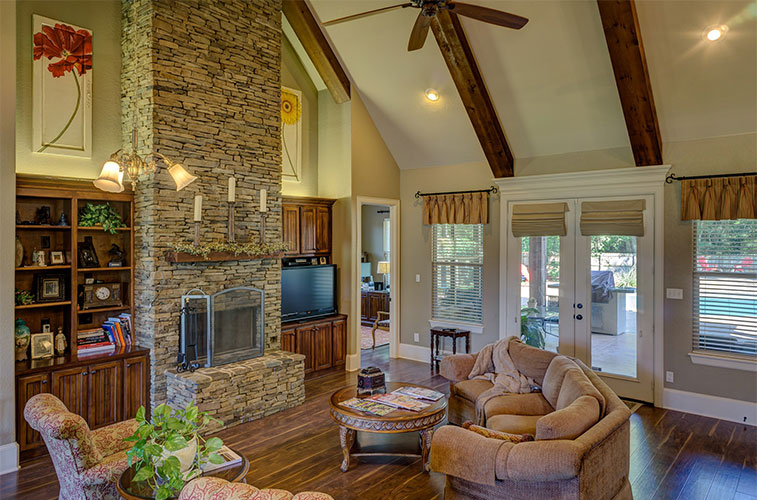 Source: Pixabay
4. Rainbow palette:
Colours play an important role in adding character to your house and choosing the correct colour goes a long way.If you are unsure, it is best to stick to a light, creamy tint. To do that, you could add a single dash of colour to bring out the lightness of the cream.
Want something that works like the CTRL+DEL button on your keyboard? Achieve a glamour strip or glimmer pole when you use the washable Nippon Paint Pylox Spray Paint! It even comes in various colours and can be used on different surfaces, ranging from metal and wood to paper.
As you can see, using tones of metallic paint or a colour splash of the right palette can do wonders to glam up the house. But remember, ensure that your paints are durable, or you would have to redo this process all over again.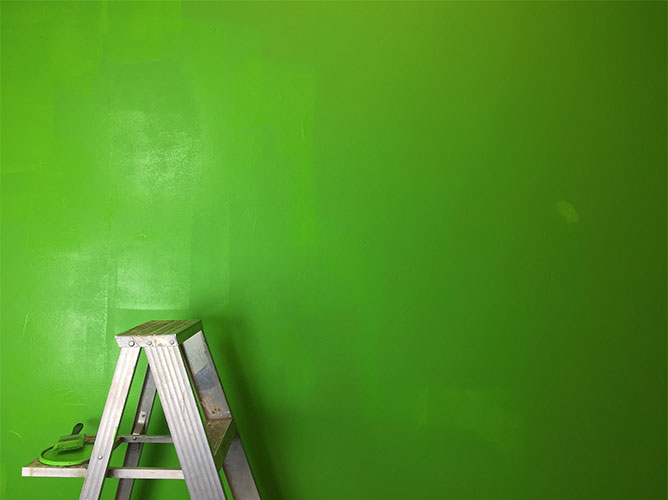 Source: Pixabay
5. The lesser, the better:
With so much freedom of choice, what is the most prominent trend for interior designs? Minimalism! It has been on the rise with Scandinavian and industrial designs.
Over-crowding a room doesn't just create a mess, it even takes away the beautiful design of your home. Stick to fewer elements and contrasts to exude a classy vibe. With just one bold piece of furniture for the timeless look, you can add some colours and textures to the surroundings to make the piece pop even more!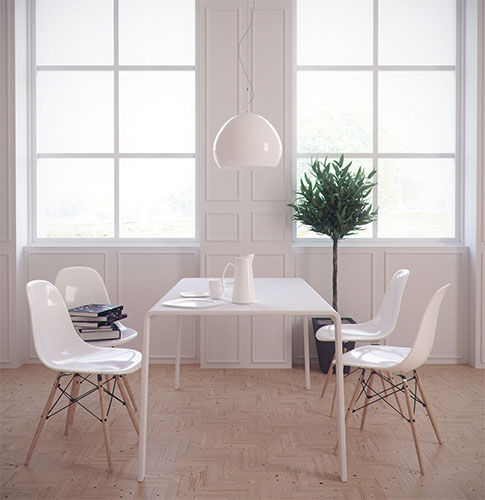 Source: Pixabay
Glamourising a home is not as difficult as you think. All that you have to do is follow some quick fixes to make it achievable. The key is to experiment and decide what suits your home's tone the best! As long as it strikes the right chord, you are good to go.
If you are sensitive to paint, especially to the pollutant known as Volatile Organic Compound (VOC), consider applying a coat of the Nippon Paint Odour-less All-in-One as it emits nearly zero levels.