Why Nippon Paint
Nippon Paint is pleased to offer a range of professional painting services for trade, commercial and industrial buildings.
Nippon Paint Professional Painting Services for Trade use only our finest paint products. Our professional painters will go all the way to add that professional touch of colours to your premise. You'll be assured of hassle-free painting services, an experience that will not only save your time, but also give you peace of mind.
For convenient, quality end-to-end solutions for all your painting needs, look no further than Nippon Paint Professional Painting Services!


After choosing your Renovation Package, get a FREE Pre-Painting Site Inspection from us

Genuine Premium Nippon Paint Products, MADE IN SINGAPORE

FREE Digital Colour Preview Service worth $100

Shifting and Protection of Furniture and Floor

Certified Highly-trained Professional Painters

Cleaning and Reinstalling of furniture after painting

1 Year Interior Paint Warranty (Terms & Conditions Apply)
Professional Practices
We aim to build upon the strength of current foundations to meet the demands and challenges of the future and seek to explore new technologies and create paint innovations to cater to our customers' needs. We seek to develop technologically advanced yet environmental friendly paint products that will not only beautify but also protect our surroundings.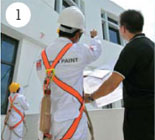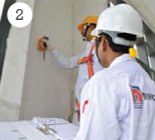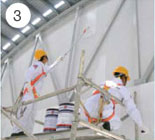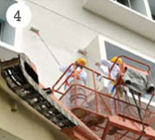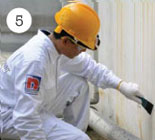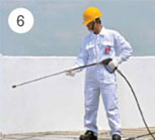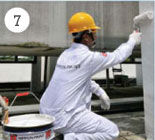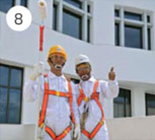 Colour Scheme Discussion
Moisture Meter Test
Painting using Scaffolding in Safety Harness
Boom Lift
Preparation Work: Removing loose paint film
Preparation Work: Jetwashing painting in progress
Painting in Progress
Completion
Our Success
Nippon Paint takes great pride in providing the highest standard of products and services in all its professional endeavours. Guided by our core values of integrity, resourcefulness and drive to achieve excellence in everything we do, we will continue to deliver innovative products and services to protect and beautify our surroundings.
Furthermore, our constantly trained applicators and project managers will always strive to implement quality work procedures and practices to meet – and occasionally surpass – all project expectations. Simply stated, our customers' sincere satisfaction determines our continued success.
Our Premium Products
From interior to exterior paints, from primers to painting tools, Nippon Paint combines research and development with in-depth local market understanding, to provide end-to-end solutions for virtually all kinds of painting needs-from home furnishings, high-rise buildings, factories to numerous industrial applications.
Our Promise
We remain totally committed to quality and in providing a safe, conducive work environment for all persons working directly or indirectly for the company.
We are also committed to maintaining a balance between the organisation's business needs, environmental concerns of society and occupational safety and health obligations; particularly in the prevention of pollution, injury, ill health and exposure to hazards.
Our Management System: QEHSMS
Through our Quality, Environmental, Health and Safety Management System (QEHSMS), we at Nippon Paint seek to ensure continual improvement in all our processes and to comply with local quality, environmental, occupational health and safety legal and other requirements. The entire workforce at Nippon Paint will continue to work together in setting and implementing QEHS objectives, targets and programmes that are regularly reviewed and communicated to the relevant functions.
Colour Preview Service
Some things have to be seen to be appreciated. Keeping this tenet in mind, Nippon Paint endeavours to offer nothing less than excellent service at every step of the way, beginning with a complimentary Colour Preview service. For the purposes of comparison and selection, we present you with multiple computer-generated images of your building to which alternative colour schemes have been applied. All this happens before a single can of paint is opened.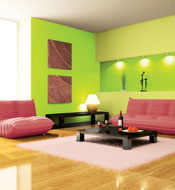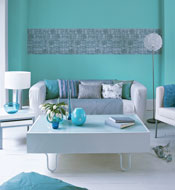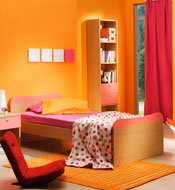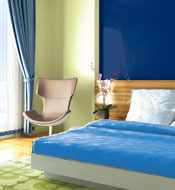 Snap

Our project manager will take photos of the rooms you wish to paint and note down the colours you have selected during pre-painting site inspection.
Preview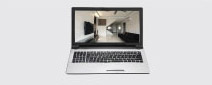 We will send you the photos created with the colour schemes you've selected via email or CD using home delivery.
Select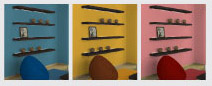 Upon your colour scheme confirmation, we will arrange to start painting (subject to schedule availability).