How to use Nippon Paint Pylox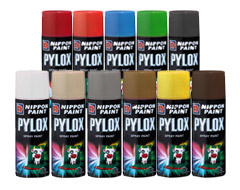 Nippon Paint Pylox quick-dry high-performance spray paint is versatile and can be used anywhere and everywhere on all types of surfaces, indoor and outdoor. Application is quick and easy, and with the wide selection of metallic, pearl, silver and solid colours, you are sure to find one that suits your purpose.
Pylox is safe for the user and friendly to the environment. Its quick-dry and washable quality makes it a wise option for both interior and exterior uses. Whether it's for decorative or protective purposes, the Pylox will serve you well as its high gloss and excellent colour retention ability will ensure that your paint job lasts for a long time to come. Before you start painting, please make sure your surfaces are clean, dry, and free from dirt, moisture and grease.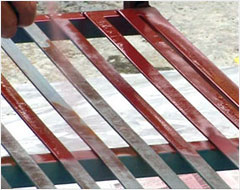 For new unpainted metal surfaces, spray one coat of Pylox Anti-Rust Primer followed by any Pylox spray finish.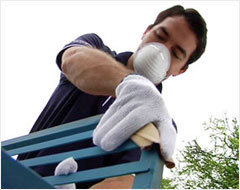 If you are repainting metal, first ensure that the existing paint film is stable. Sand lightly, and then spray with Pylox spray finishes. If the existing paint film is unstable or if the metal is corroded, scrape or sand vigorously until all loose matter and rust is removed. Then, follow the procedure you would for any untreated metal surfaces.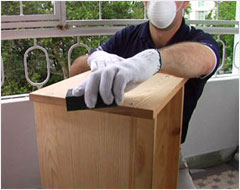 When repainting wood, sand existing paint film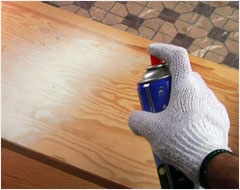 and spray using any Pylox spray finish.
For best results, there are some things you need to note about using Pylox.
First of all, shake the can vigorously for at least 30 seconds until the metal agitator in the can rattles.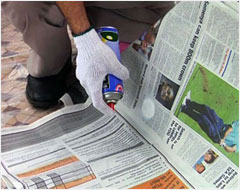 After spraying, turn the can upside down, pointing spray nozzle into refuse can or old newspapers and push the spray head for approximately 2 seconds to clear the paint in the valve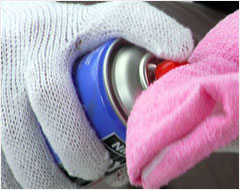 and then wipe the nozzle.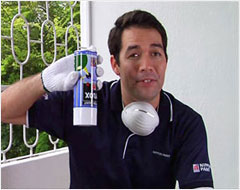 For best results spray cans should be stored in room temperature with the cap facing down.
Also, ensure that there is adequate ventilation when using the spray paint.