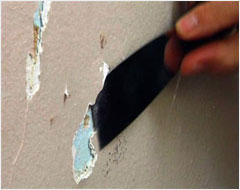 Perfect walls are rare. There are many things that can cause holes, cracks or dents in your walls.
You may have wall plug holes left behind from the shelving units or paintings that used to be there; or your house may just have gone through wear-and-tear through the years. Whatever the cause, it is important to lay the groundwork well before you start painting.
One thing to note is that when filling holes, we should dig the hole out to make the interior of the hole bigger than the exterior.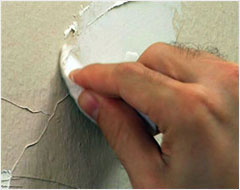 In this way, not only will the putty enter the hole more evenly, it will also dry evenly. Furthermore, the likelihood of it falling out is greatly reduced.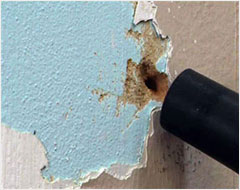 Any dust that remains in the crack or the hole will affect the way the putty dries. Therefore, it's important keep on hand a vacuum cleaner so that you can remove any dust that may be inside the crack or the hole.