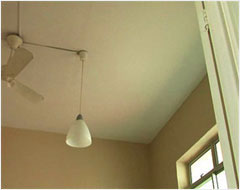 Now that the groundwork has been done, let's get on with the painting.
It is always wise to start from the top, usually the ceiling. This is for the simple reason that should any wet paint drip, it will fall on an unpainted surface, and can be easily rectified.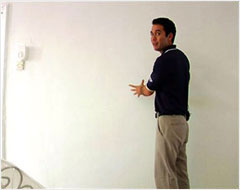 To make sure you don't come into contact with wet paint, it's advisable to start from walls in the middle of the room.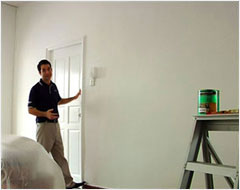 From there, you can work your way out, towards windows, window sills, the skirting, doorframes and then the door.