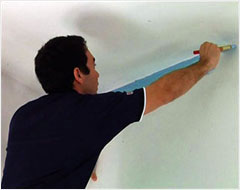 If you want to get a good finish on your walls, make sure you do one wall at a time. Begin by cutting in, up against the ceiling line and make sure you do not get any paint on the ceiling line itself.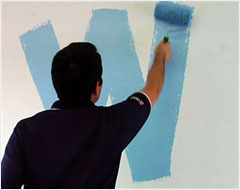 The best method to employ when using a roller is a 'W' shape, as this ensures an even coating across the surface. Using an up-down movement over the surface thereafter will eliminate the 'orange peel' effect when the product dries up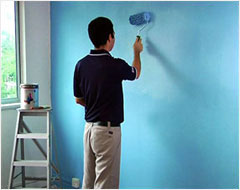 Repeat the same process across the first wall before moving on to the other walls.
Consider Nippon Paint Odourless Premium All-in-One. Not only does it have all-in-1 properties such as washability, coverage of hairline cracks and anti-bacterial properties, it has almost no odour during and after painting and a near-zero VOC, or volatile organic content level.