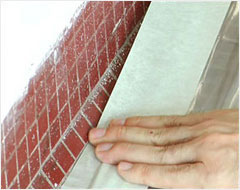 In the words of Winston Churchill, "Give us the tools, and we will finish the job."
Indeed, there are many tools available to help make your task at hand an easier and a pleasant one. Get these ready and you'll be on your way to an enjoyable painting experience.
First, for the preparatory stage, we have COVERS to protect the furniture and the floors from any wet paint. These may be in the form of plastic sheets or old newspapers. Do have a roll of MASKING TAPE on hand.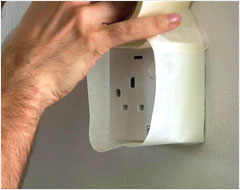 Besides taping down flapping papers or plastic sheets, this is useful for protecting light switches, sockets and difficult areas from accidental splashes.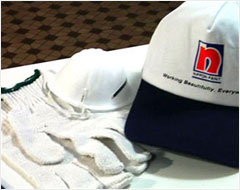 Besides protecting the floors, furniture and other things, you should also think about protecting yourself. There is a range of PROTECTIVE GEAR such as CAPS and GLOVES that you may wish to use to protect your hair and your hands from any paint splatter.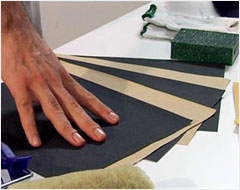 To prepare the surfaces for painting, you may consider using SANDPAPER to smooth out surfaces. To ease handling, wrap the sandpaper around the SAND BLOCK. This improves the grip and allows you to regulate accordingly the amount of strength needed for each surface.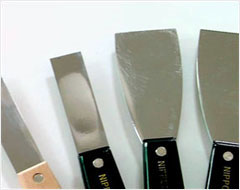 Should you need to remove old peeling paint from the wall, drop the sandpaper and pick up a SCRAPER instead.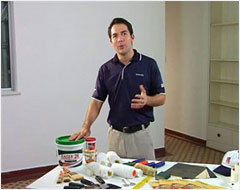 Before you start painting, it is also wise to have an appropriate PUTTY or WALL FILLER on hand. Now, why is that so? Imagine what happens if there is a hole or crack in the wall. With the putty or wall filler on hand, and the scraper that you just used, you can easily take care of whatever cracks or crevices there may be. In no time, you would have smoothed out the wall to receive the new coat of paint you are going to apply.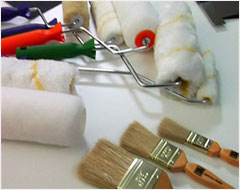 And you will also need BRUSHES and ROLLERS. Do note that there are various sizes of brushes and rollers for different surfaces and purposes. To seek out the right ones for your needs, do check in with our friendly paint specialists.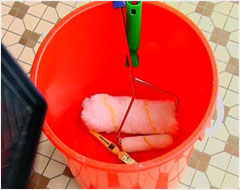 Once you have the right brushes and rollers, do stand by a CONTAINER to soak them as well as to hold other items.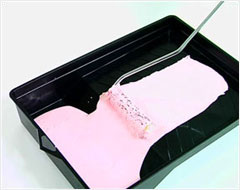 A ROLLER TRAY is also necessary for containing the paint and draining the roller. Consider having on hand different ROLLER SLEEVES as well. You will really appreciate them especially if you are going to be using different colours for your walls.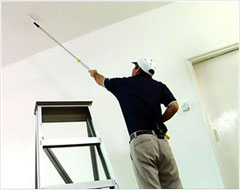 For higher areas, get ready a LADDER or an EXTENSION POLE. You will soon realise how, contrary to popular belief, painting the higher portions of the wall can be a breeze, too.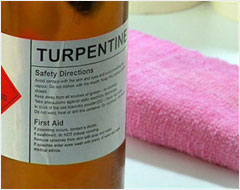 Apart from all the tools mentioned above, you should also always have some CLEANING RAGS around so that you may clean the walls and wipe up splatters and spills along the way. If you are using oil-based paint, you should also have some TURPENTINE on standby for quick clean-ups.