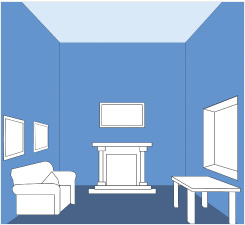 How to raise ceiling?
Colours can be used to change the size of your home. You may use 3 different shades of colour to make a low ceiling appear higher. Simply use the strongest shade of colour on the base of the room, then paint the medium shade of colour for the walls, and finish off with the lights tint of the colour for the ceiling.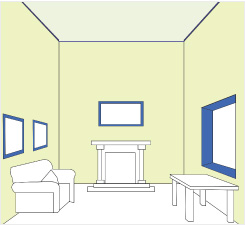 How to highlight features?
You like the special features you have created for your home to be the centre of attention, for instance, the ornate cornices, window frames and arches. To high-light these features, contrasting colours may be used on these features against your wall colour for the ceiling.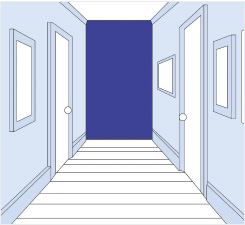 How to create width in your hall?
A long narrow hall will appear shorter and wider if the end walls are decorate with a dark or warm shade of colour, and the side walls with a light or pastel colour.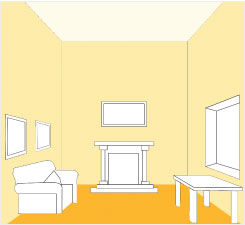 How to create warmth in your room
To create a cosy atmosphere in your room, apply a colour that is warm in tone. This simply means the colour has more red and yellow than blue, which will instantly make the room look and feel warmer.
Other DIY Painting Guides Pages