Picking paint colours can be a long, tedious job. Many things can go wrong as we move from the inspiration and design process to the purchasing stage. The right preparations are needed to avoid regret and mistakes. If you are not sure how to start, here are some tips to help you pick the right colours for your home.
1. Observe the patterns of your furniture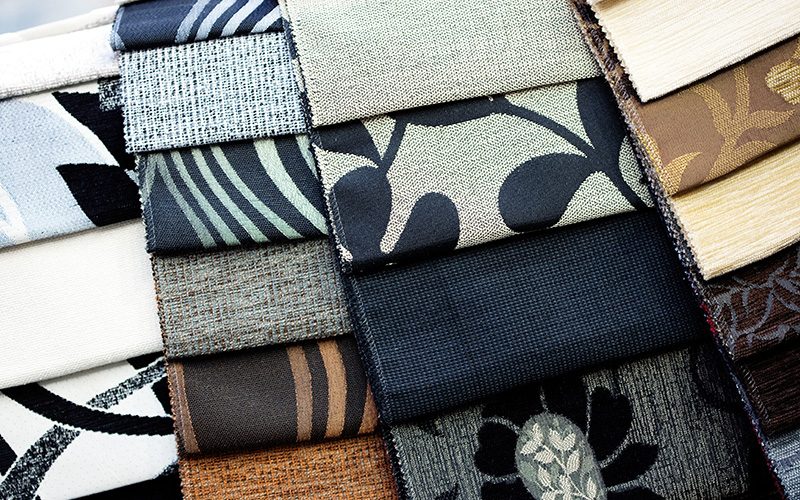 Source: oknoart/https://image.shutterstock.com/z/stock-photo-patterned-fabric-samples-41723026.jpg
One mistake that homeowners often make is picking the colour of their walls before selecting the patterns and colours of their furniture. While it seems intuitive to do so, you are limiting yourself to a smaller selection of textiles for your furniture later on. Instead, work the other way round. Look at your furniture and artwork and pick paint colours that complement these colour schemes. When looking for a neutral paint, look for whites and beiges that suit the patterns and details in your furniture.
2. Use the colour wheel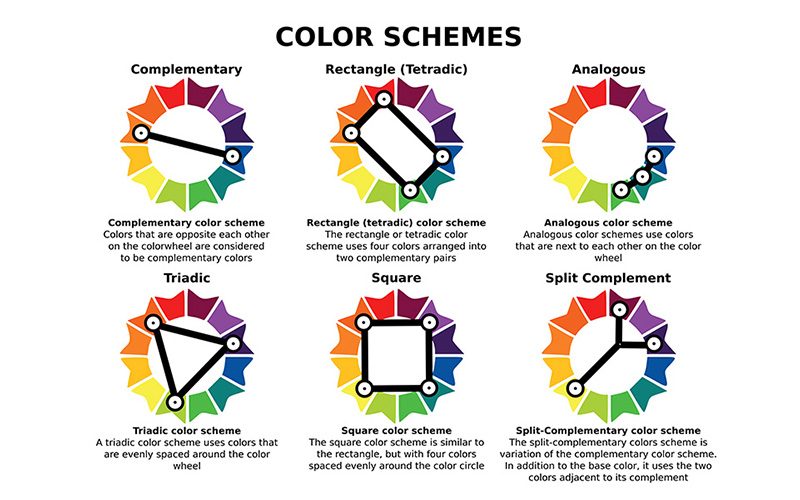 Source: Slave SPB/https://image.shutterstock.com/z/stock-vector-type-of-color-schemes-complementary-rectangle-tetradic-analogous-triadic-square-split-462583519.jpg
If only choosing the colours for your home would be as simple as picking your favourite colour… but why not? If you have a huge obsession with a particular colour, pull out the colour wheel to check out possible colour combinations that work well with your favourite colour. Monochromatic colour schemes allow you to play with different shades and tints of a single colour. An analogous colour scheme is all about picking neighbouring colours (to the left and right of your chosen colour). For something bold, complementary colours work wonders. Simply choose two colours that are opposite to each other on the colour wheel.
3. Follow the rule of threes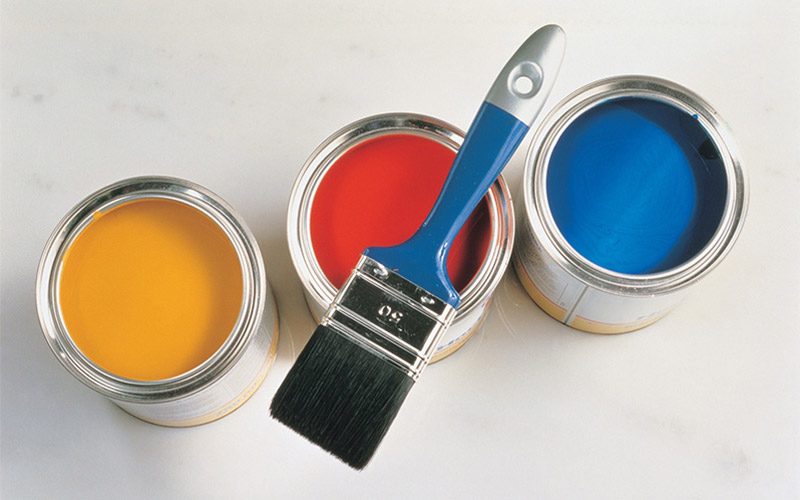 Source: wizdata1/https://image.shutterstock.com/z/stock-photo-interior-and-decoration-a-group-of-colorful-paint-cans-with-paintbrush-isolated-on-silver-17413936.jpg
A designers' tip for homeowners who like to play it safe is to follow the rule of threes. The "golden ratio" of 60-30-10 is believed to give a well-balanced look to your house.
How does it work? 60% of your room is comprised of walls, ceiling, flooring and large furniture — Paint these items in your dominant colour. Your secondary colour occupies 30% of the room (accent furniture, trims and textiles). The remaining 10% is for bold colour(s) that you can use for decor and smaller artwork. One thing to keep in mind is that rules are never rigid, so break them if you need to!
4. Visualise the colours
Many times, we pick colours based on designs we find online or what we see around us. However, picking paint colours is not always that straightforward. With multiple shades and tints, it is easy to get our colours wrong — especially if our inspiration doesn't fit our home layout. To avoid such disasters, the Nippon Paint Visualizer Mobile App has a colour visualiser tool to help you pick the right colours and their respective paints. It also allows you to compare different colour schemes and share the designs with your friends. After all, getting some input allows you to create a better home design.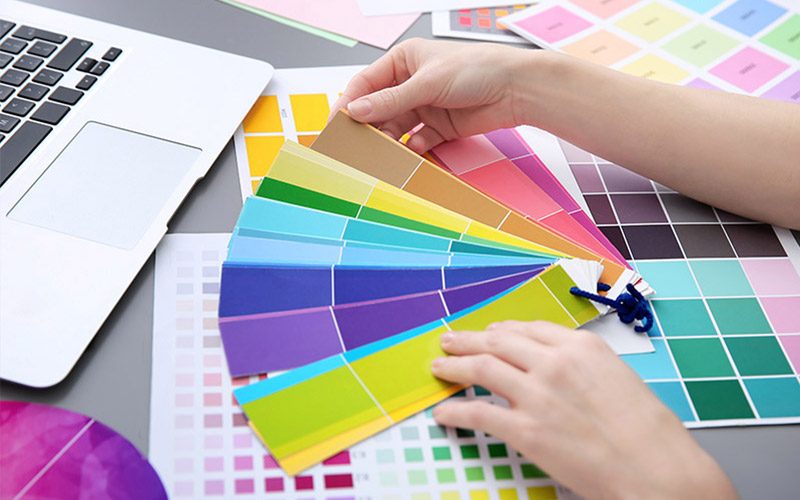 Source: Africa Studio/https://image.shutterstock.com/z/stock-photo-young-designer-choosing-color-of-interior-while-working-in-office-closeup-619562600.jpg
There is no foolproof method when it comes to picking the right paint colours. The whole idea of choosing colours is to have fun while realising your dream home design. You can also leave it to the painting professionals to get more insight on how paint colours will look like on your walls. It's time to get a new look for your home!
NEXT ARTICLE
How to Choose the Right Feng Shui Colors for Your House