Your bedroom is your sanctuary — a haven that you gladly retire to after a long day. To set the mood right, take some time to carefully consider colours that'll make your room comfortable and homely, and best suit your personality. Here are five tips that'll set you on the right track:
1. Stay Cool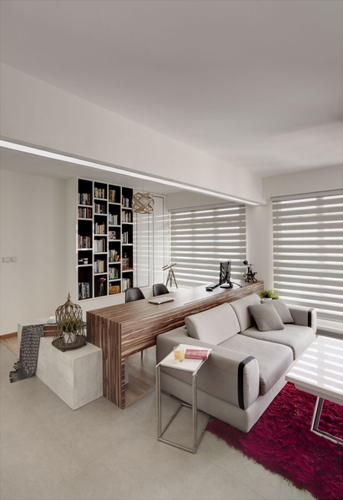 HDB – 12A Marsiling by Spacious Planners Pte Ltd
If you're one who usually stays calm in the midst of chaos, there are high chances that you'll gravitate towards cool colour shades — from blue violets and blue grays, to a soft lavender or light green. Tranquil and soothing, these shades are ideal for transforming your bedroom into a zen and restful cocoon — just right for ultimate relaxation at the end of a long day.
Tip: Going for a light blue gray? Pair it up with more intense shades of grays and blues for greater contrast and impact.
2. Keep Cheery with Warm Hues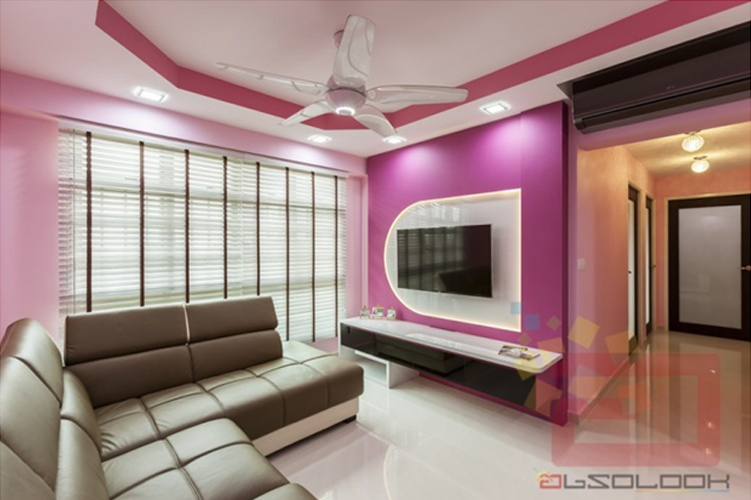 HDB 4 Room – Punggol Parcvista by Absolook Interior Design Pte Ltd
Individuals with bright, cheerful personalities will enjoy bedrooms dressed in warm, sunny hues. Just as you do, these colours emit a vibe that's friendly and welcoming. Pick an orange shade to invoke enthusiasm and energy, or opt for yellow to bring the outdoor elements in. As bedrooms are meant for relaxation, stay away from high-energy tones. Instead, choose warm colours that are light and subtle to create a soothing effect.
Tip: If you're unsure about painting your bedroom yellow, try out alternatives such as painting just one of the walls in a brighter hue, darken the tone to a rich, luxurious gold or use yellow sparingly as an accent colour for accessories and bedding.
3. Romantics Like It Sizzlin' Hot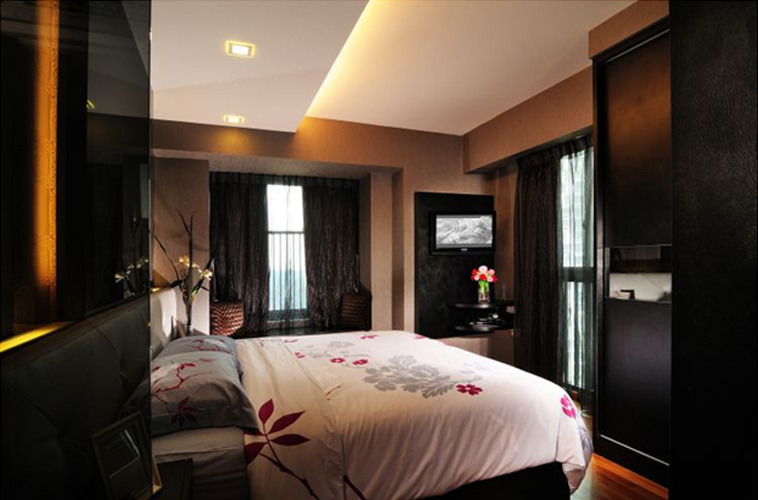 Pinnacle @ Duxton by U-Home Interior Design Pte Ltd
Some like to keep the mood romantic and sizzling hot in their bedrooms, and dark colours like olive, deep violet and navy work best in creating a sexy ambience. Apart from oozing romance, dark, rich colours also help create a look that's relaxing and easy on the eyes, as your gaze won't be jumping from dark walls to white trim. It also helps in opening up the space within as you can't see where the boundaries are.
Tip: For a bold and alluring vibe, choose a deep ruby red. Pair this captivating hue with warm neutrals and accent pieces in black for a modern look.
4. Stay Timeless With Classic Colours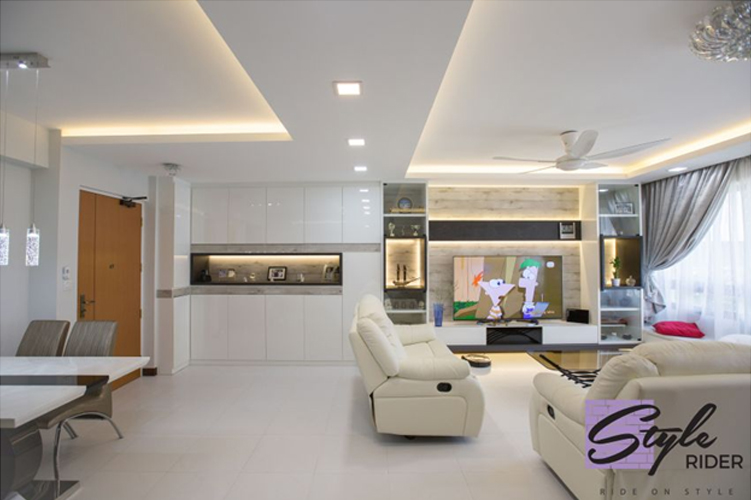 Punggol 3-bedroom apartment by Stylerider Pte Ltd
White, off-white and neutral tones will appeal to minimalists who prefer a timeless, classic look. There are many colours within this spectrum that you can play around with — from a light cream, to soft grays and earthy caramel or mocha tones. With neutral hues, you have the perfect backdrop for adding on furnishings and ornaments in a wide variety of colours.
Tip: The wrong beige tones can sometimes turn out looking rather murky or dated. If you're keen on going with beige, keep your bedroom looking fresh and up-to-date with a cooler tone, and combine it with white trim and dark wood fixtures for contrast.
5. Don't Forget About Other Design Elements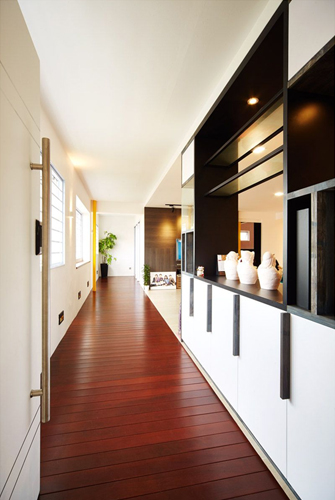 HDB Resale Executive Apartment – Hougang by The Local Inn.Terior
Picking out the correct hues works wonders in setting the mood in your bedroom right. But there are other important factors that come into play too, like the size, lighting and furnishings in your room.
If your bedroom is small and narrow, go for lighter tones to open up the interiors and create a sense of spaciousness within. Painting the room in a dark, deep hue will cause the interiors to feel enclosed and look even smaller.
And take note of how the natural light falls into your bedroom; a room with little sunlight may look bleak and cramped when painted in dark colours. Take care when choosing the lighting for your room too — you'll want to pick out a light that sets the right ambience, and works well with the colours you've chosen.
It helps to have a clear idea of how you'd like to furnish your room. If you're just doing a minor renovation and plan on keeping most of your original furniture, ensure that you go for a colour that compliments these pieces.