Painting your walls is one of the easiest ways to freshen up your living space. One coat of paint can transform the room by leaps and bounds! We usually see plain walls with classic colours, because they're the easiest to achieve. But what if we were to tell you that there are simple ways to make your walls come alive with colours with your personal style? In this article, we give you tips on how you can use patterns to inject some personality into your blank walls!
1. Stripes
This highly-versatile concept can be adapted to any style, from princess, retro, regal or sophisticated. It is all about the colours! Besides the aesthetic appeal, stripes can also open up a space. Horizontal stripes make a room look more spacious, while vertical ones create the illusion of a higher ceiling. Best of all, all it takes is two (or more, if you like) of your favourite colours, masking tape, and some patience.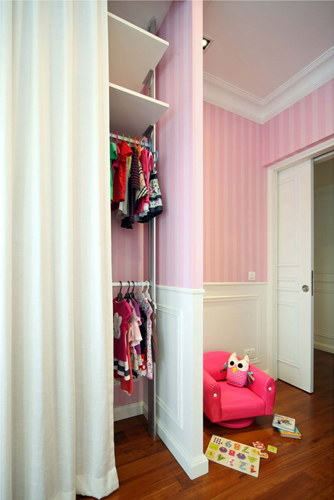 Cheng Soon Lame Bungalow by The Interior Place Pte Ltd
2. Abstract Designs
This is for the artists, dreamers, and adventurers. Let your imagination whisk you away into the world of colours, shapes, symbols and lines. Paint what you love!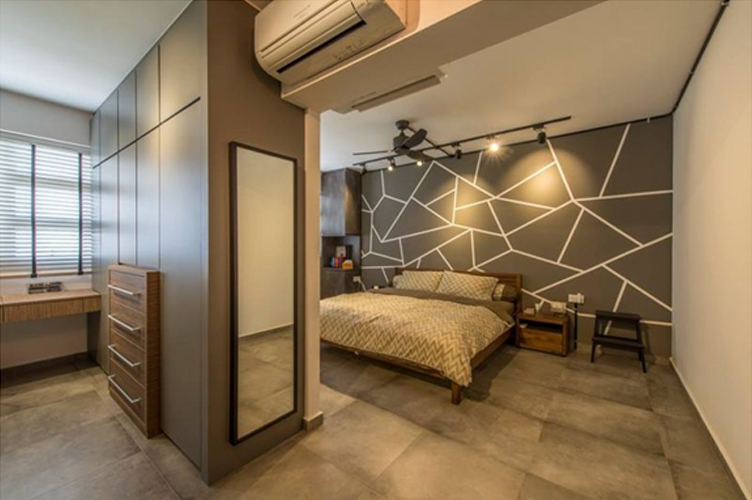 5RM HDB (Industrial Theme) by Living Gaia
3. Brick Patterns
If you have always dreamt of living in a castle or a quaint summer house, you will probably notice that they have one thing in common – brick walls. To achieve this rustic, earthy look, use a brick-sized sponge to stamp on your wall until you cover the whole surface. Now you can achieve that fairytale look you've always wanted!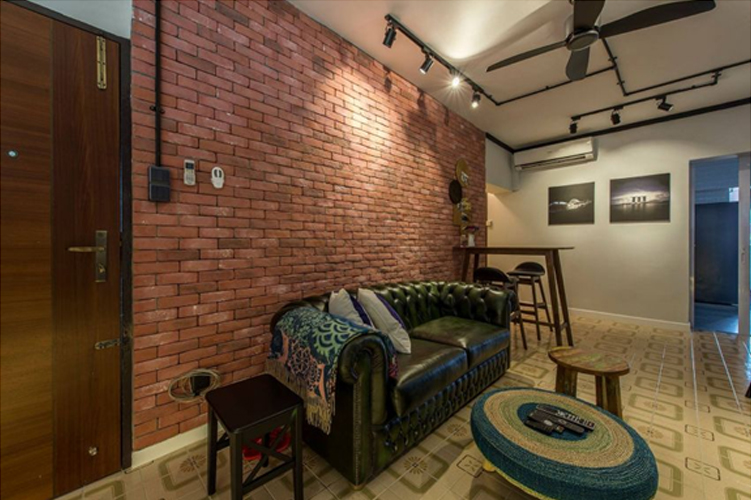 Chai Chee Drive (HDB 3 Room Resale) by Ace Space Design Pte Ltd
4. Wood Textures
How better to live the resort-style life than creating a warm and cosy woodsy theme in the comfort of your home?  To get a faux wood effect, simply get brown paint, and work your brush over the wall surface with colour variations and long natural streaks. Remember to work your brush strokes in a consistent direction. You can also add some swirls and dots for a more natural look.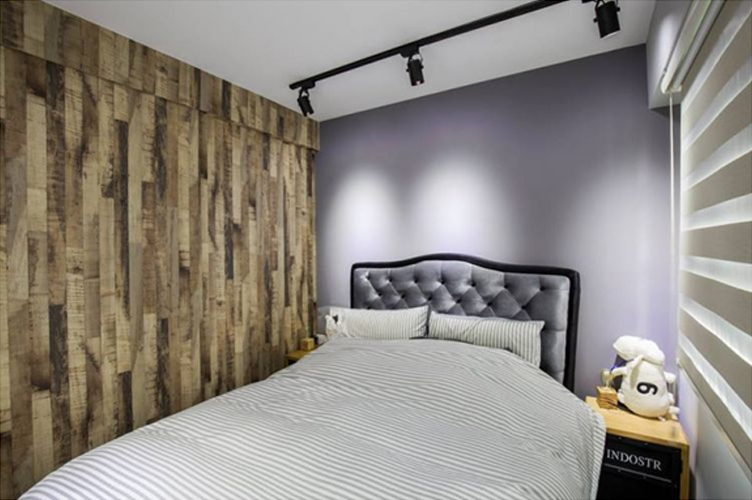 Yishun St 31 by 9 Creation Pte Ltd
5. Ombre Tones
Caught between a few colours and can't decide which colour to choose for your wall? Go ombre and get the best of all colours! To get an ombre look, decide where you'll like the colours to mix on your walls and mark them with a pencil. Paint over the marked spot with your preferred colours, and blend, blend, blend! After all, ombre tones are all about the blending.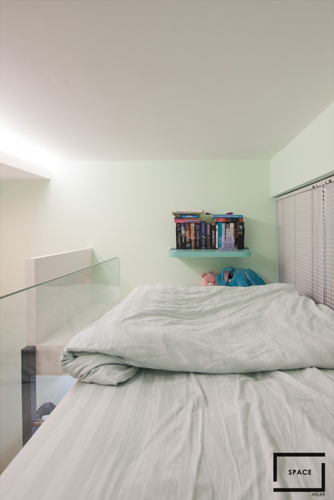 Blossom Residences by Space Atelier Pte Ltd
6. Rough Textures
Ever seen walls with a rough, industrial-chic look that looks so refreshingly unique? Re-texturing walls with cement can get really messy and it could pose a problem if you plan on selling your home in future, so let the paint work its magic! To paint a wall with textured finish, simply buy ready-made textured paint or mix your base paint with sand. There you have it, a one-of-a-kind wall that you and your guests will be wowed by!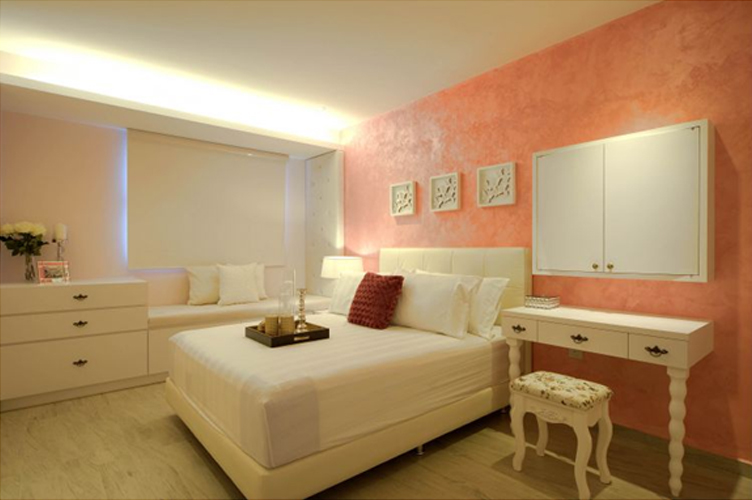 NEXT ARTICLE
5 Tips for Choosing a Bedroom Paint Colour That Suits Your Personality