It could be that you want to give your apartment an invigorating new look, or maybe it is because the walls are looking a little worse for wear, and it is about time you do some maintenance work. Whatever it may be, when it comes to painting walls, you can either do it yourself or hire help.
If you're up for the challenge, here is how to properly paint over a painted wall yourself.
1. Prep the area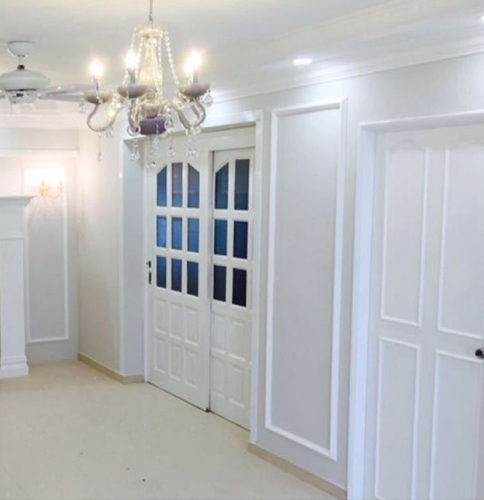 HDB 5 Room- CCK Street 51 by Dezign Culture
This first step is crucial in achieving your dream look. There is no point in giving your walls a fresh coat of paint only to get paint all over the existing decoration. Always clear the area and remove all furniture and appliances.
Next, line your floors with either newspapers or a canvas sheet for protection. For power sockets and other things that cannot be removed, tape over them to prevent paint splatter.
Read this extensive guide on how to prep your area before a paint job.
2. Scrape Off Old Paint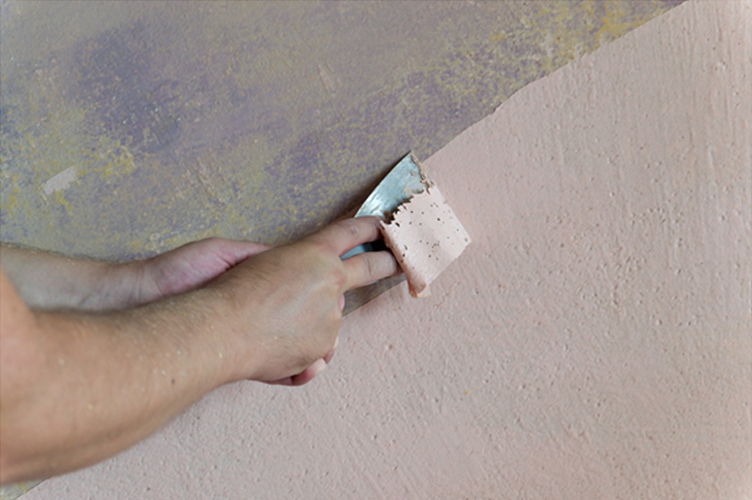 Tomas Mikl / shutterstock.com
Tempting as it may be, do NOT paint over old paint. Yes, it's a tedious process, but remember that old axiom your parents used to drill into you? The one about doing it once and doing it well? I'm pretty sure they had wall painting in mind when they said it.
So, in case it wasn't clear: do not paint over flaking old paint! If you have walls that are peeling paint, pick up the scraper and remove the flaking pieces, no matter how long it takes. This will prevent the newer coats of paint from flaking.
3. Fill in Holes and Cracks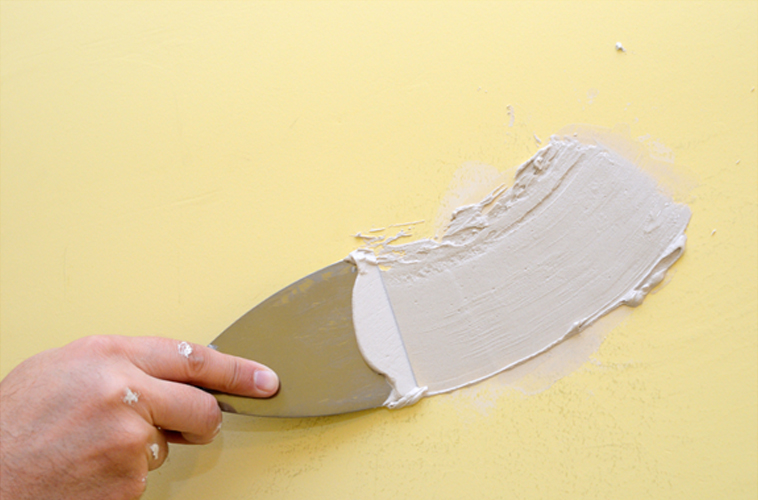 Bildagentur Zoonar GmbH / shutterstock.com
Apart from scraping off old paint, filling in holes and cracks in the wall helps to ensure a smooth, consistent surface for your new coat of paint. Use a filler and a filling knife, or scraper, to patch up any visible holes and cracks. Deeper holes may have to be filled more than once.
End by sanding the filled areas flat to allow even application of the new paint coat.
4. Clean the Walls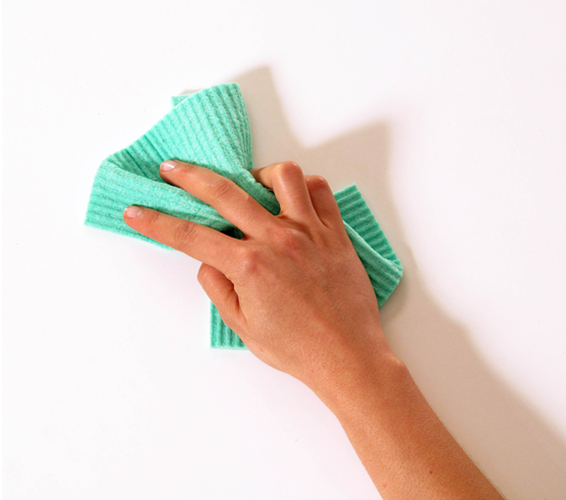 gosphotodesign / shutterstock.com
After sanding the walls, vacuum up the debris. It's also good to wipe the walls with a cloth and some detergent. Repeat the wiping process with clean water. This removes the grease and dirt from the walls and makes it easier for painting.
5. Prime Darker Walls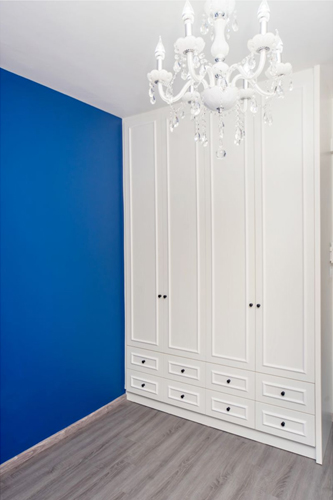 HDB 4 Room- Blk 808D CCK by Renozone Interior Design House
If you are painting over a darker wall (like in the picture above) with a lighter colour, use a primer.
A primer is a light coat of paint that retains colours well. Covering a dark coloured wall may require multiple coats of paint. Using a primer is more cost-efficient than covering the wall immediately with a light coloured paint. If you can still see the original wall colour after your first layer of primer has dried, apply another coat of primer.
6. Let it Dry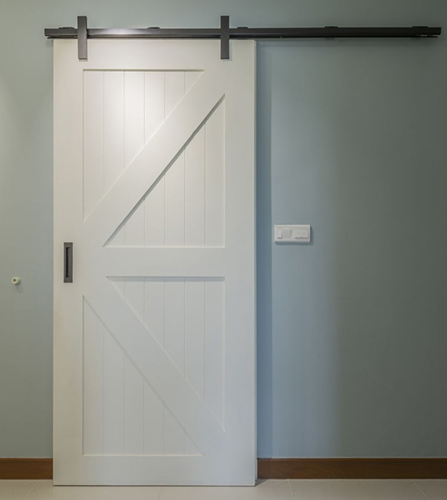 HDB 4 Room- Keat Hong by The Local INN.Terior
To achieve a flawless finish, apply two coats of the new paint. It is important to let each coat dry thoroughly first before adding another layer.
Insufficient drying time can result in poor colour pay-off and the primer may not be able to properly conceal the darker-coloured wall. For drying time, refer to the paint can for instructions. To play it safe, wait a minimum of two hours before applying the next coat.
Those were the essentials of how to properly paint over a painted wall. By the time you're done reading this, you should be better prepared to tackle this DIY feat. Good luck and have fun!