In a country where people spend working days indoors hunched in front computers, a beautiful outdoor patio is a welcome sight. A classic wooden deck can bring the suburban dream to your doorstep, becoming a great place for you to hang out on a nice, sunny day or entertain guests for a BBQ luncheon. It's no wonder that Scandinavian homes are trending right now because nothing beats the relaxing resort vibes that come with beautiful wood and openness to the lush outdoors.
Unfortunately, the lustre of your patio doesn't last forever. Wear and tear from exposure to harsh sunlight, rain, and footsteps can dull your wood's once-welcoming appeal. Thankfully, it's possible to restore your home's outdoor refuge to its former glory by following the simple steps listed here. All you'll need are a few painting tools, colours, and patience.
1. Strip
A big no-no is to simply paint over your existing deck with a new colour. Your new stain won't stick to the surface for long unless you start with a smooth, clean canvas.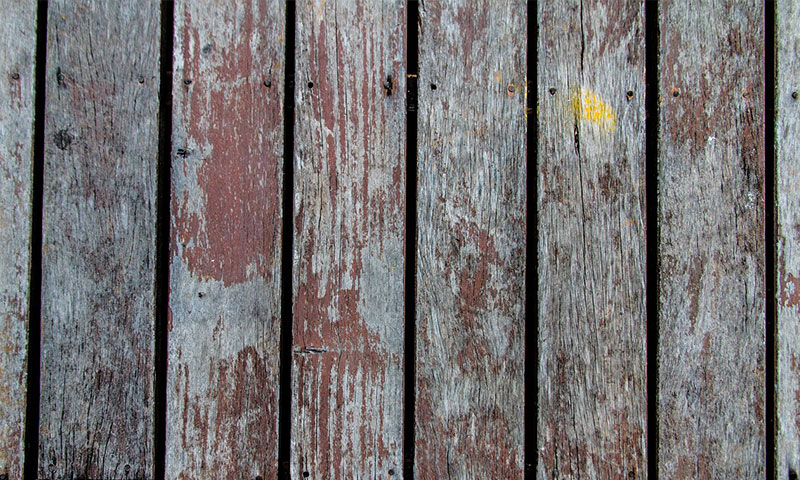 Source: Pixabay
Fortunately, by the time you decide to renew your deck, the forces of nature should have already stripped off much of the old paint for you. Gently flake of whatever is remaining using a paint scraper, leaving you with a clean, uncoloured wooden surface. This process can take some time, depending on how large your patio is, but the effort will all pay off at the end.
2. Sand
Once your wooden platform has been sufficiently stripped of colour, the next equally-important step is to ensure that the surface is as smooth as it can possibly be. To achieve such a state, you'll need to sand the wood.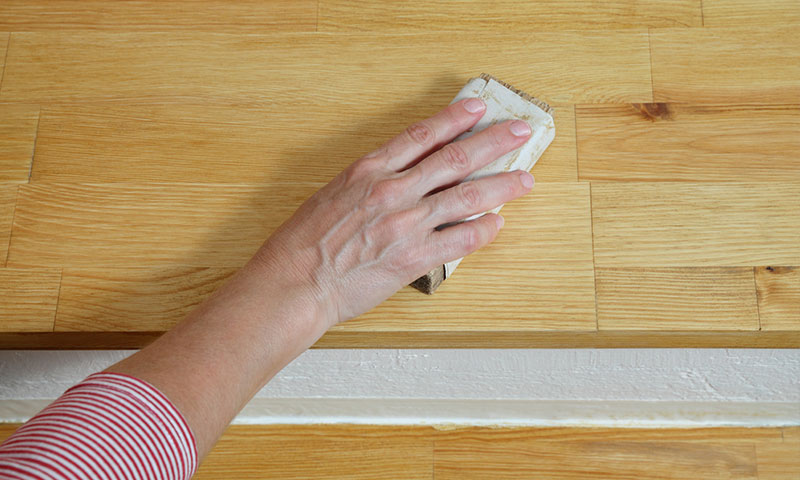 sima / shutterstock.com
If you were extremely rigorous during the stripping phase, then you won't have put in as much work when it comes to sanding. Start light by smoothing over the surface with low-grit sandpaper to scrape off any remaining paint residue that you couldn't address beforehand. Afterwards, gently wipe medium-grit sandpaper across the entire area in broad, consistent strokes to really achieve that smooth, clean-cut effect.
3. Stain
And now for the fun part–finally, you can start painting!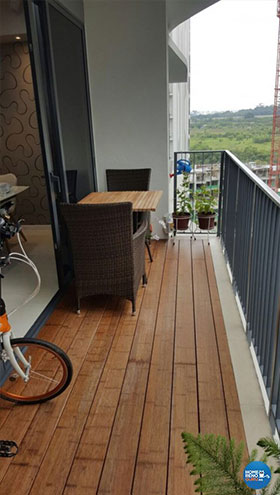 27 Upper Serangoon View #10-11 by PJ Designworks Pte Ltd
The stain you will use for this step depends on the extent to which your patio is exposed to water and sunlight. If your home has a pond or your patio bears the brunt of heavy rainfall, consider staining your deck with a water-repellant cover like Nippon Paint's Aqua Woodguard. This kind of paint not only protects the surface from rain but also shields it from UV rays to ensure a long-lasting finish. If UV rays are your primary concern, go for the standard Woodguard line instead, which features an enhanced level of UV-ray protection.
Of course, apart from your deck, outdoor wooden furniture also needs to be renewed. Apply Nippon Paint's SolarShield to ensure that your chairs and tables look fresh and stay resistant to the harmful effects of sun and rain.
Feel free to be creative with your colours! Don't pressure yourself to match your original wood colour, but you can certainly go for a clear varnish if you want to maintain a natural look. Otherwise, you can just as easily step outside of your comfort zone with darker, edgy shades like Nippon Paint's Antique Red or Ebony.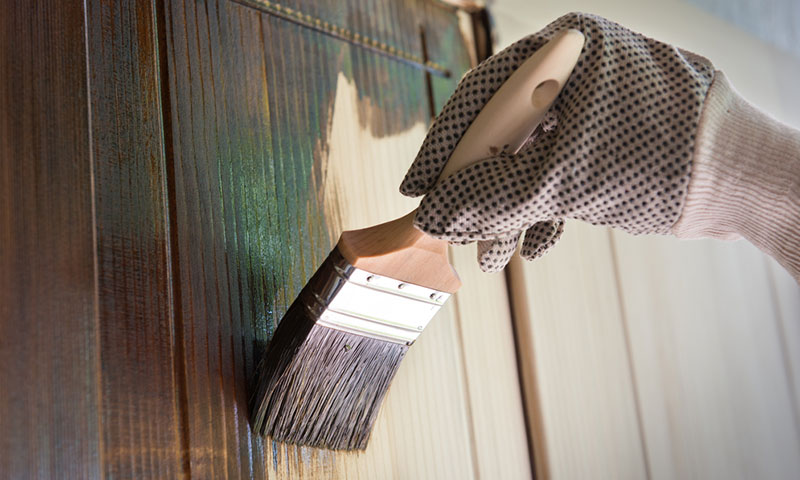 Fotokostic / shutterstock.com
When applying the stains, we recommend using a medium-sized paint brush and straight, mono-directional strokes to create a smooth finish. Have a clean cloth in hand to wipe off any excess paint and wait for your deck to dry.
4. Seal
Some consider this an unnecessary step, especially if your stain already has sealing properties, but it's better to be safe than sorry. Lock in your fresh new paint with two to three layers of an oil-based wood sealer, making sure to sand your surface with medium-grit sandpaper in between layer applications to ensure everything looks polished.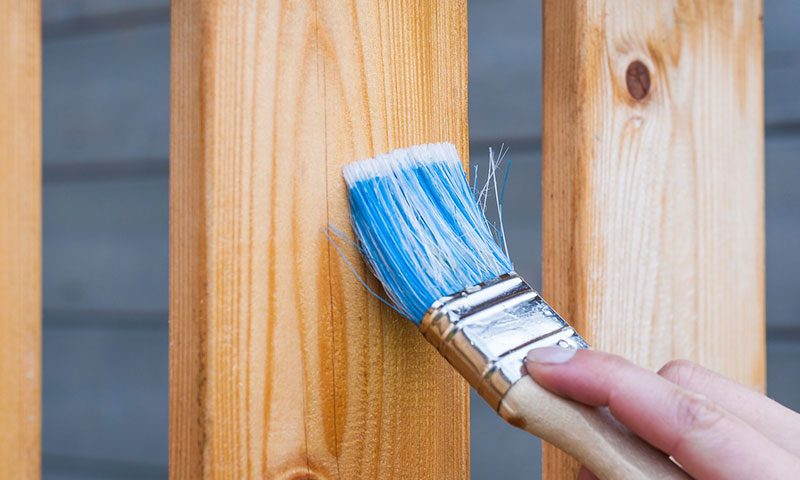 Max Pixel / freegreatpicture.com
If you're blessed with outdoor space, it's not too bad of an idea to make the space the most relaxing it can be!
NEXT ARTICLE
Your Guide To Painting The Ultimate Eco-friendly Home