It's easy to take the art of wall painting for granted. After all, doesn't it involve just picking a colour and smearing it all over a surface? Simple. However, wall painting shouldn't be limited to one-dimensional monochrome.  In today's design world, more and more interiors are beginning to feature far more complex surfaces that have brilliant textures and tints. At the same time, they aren't that difficult to paint! Check out this list of ideas if you're curious to add more depth to your walls.
1. Add Spark To Your Gold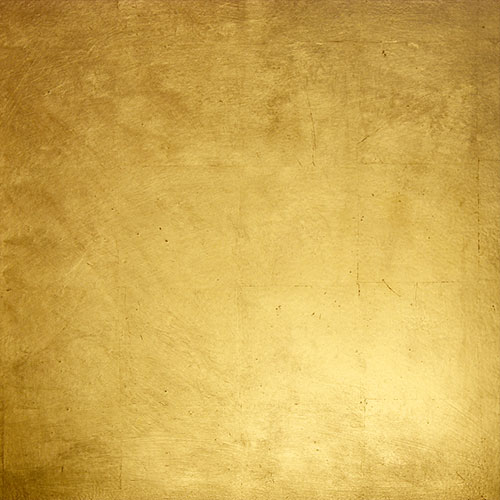 ninanaina / shutterstock.com
Gold is the colour that's always there for you when you're looking for an instant dose of class and glamour. At the same time, you want to avoid gold sheens that are too glittery or over-the-top. To really refine your home aesthetic, aim for a textured gold that has subtle bronze strokes and an elegant metallic shimmer. To achieve such a look, you could look at Nippon Paint's Glamour Canvas or Throne from the Textured Paint Series, both of which pack on a classic image of regality. Yes, walls can be majestic too.
2. Light, Dreamy, And Breezy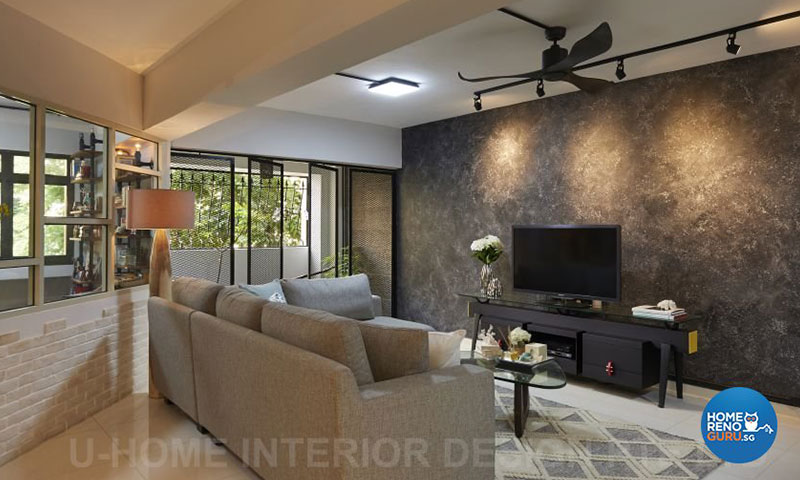 HDB – Woodlands by U-Home Interior Design Pte Ltd
Sometimes, it's not about mixing different colours—brush strokes alone can go a long way in changing a room's atmosphere. In this living room, for instance, the brown wall behind the television appears to be glazed over with textured highlights that add an airy, cloudy feel to the space, perfect for those looking to relax and unwind. Fortunately, it doesn't take much effort to achieve this layered finish. Paint over your surface with a standard brown base like Rocky Nook before going over with Sunkissed Citrus from Nippon Paint's Enhancer Series. After applying a glaze like this, any colour will instantly radiate with a pearly glow.
3. Look To The Future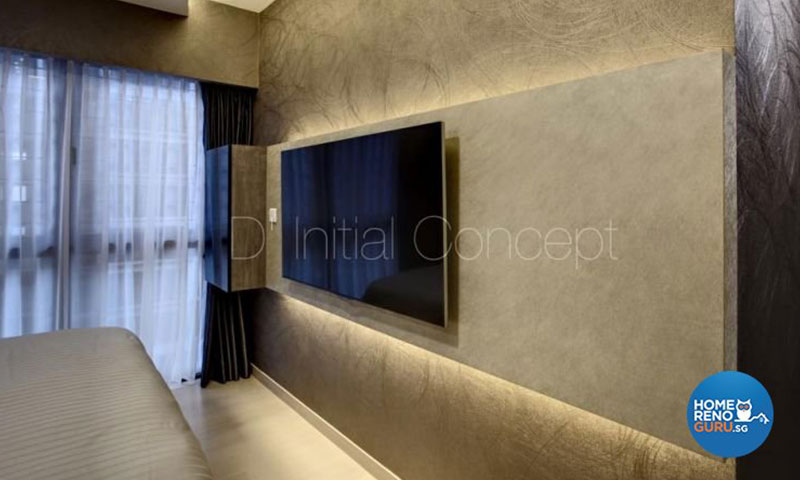 Condo – 3 +1 Bedroom by D Initial Concept
If you are looking for a futuristic edge to your home, a metallic chrome does wonders in making your space look like it's on the cutting edge of design. In this bedroom, the television is flanked by an elegant golden wall with defined curves throughout the surface. The sheen of the wall reflects light and creates an image of brilliance. This kind of designer aesthetic can be reproduced with a variety of colours. If you are a huge fan of silver, for example, try painting over your walls with a shade like Man of Steel from Nippon Paint's Designer Series. The colour easily comes with metallic streaks that draw in the eye with their shine.
4. Bricks Will Never Get Old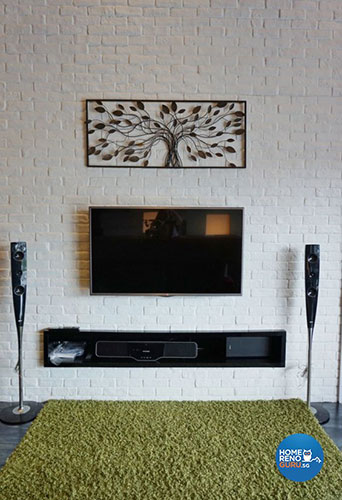 469 Macpherson Road by Des&Co Interior Pte Ltd
Brick walls represent a welcome break from the unbroken, smooth surfaces that dominate today's contemporary design trends. Not only does a nice brick wall add a raw and rustic tinge to any home, but it's also a major throwback to the iconic modern design trends prominent in the mid-1900s. White brick walls have become especially popular today because of the relaxing, resort vibes that they impart. Above all, a white brick wall can easily match any colour scheme or design style!
Paint your walls with Travertino, a white base paint from Nippon Paint's Designer Series that helps create the natural, sandy finish your brick wall needs. The surface is designed to be easily mixed or matched with other colours and glazes, so if you're not a fan of the all-white look, feel free to go over the foundation with something else from Nippon Paint's Momento collection.
5. Smooth As Suede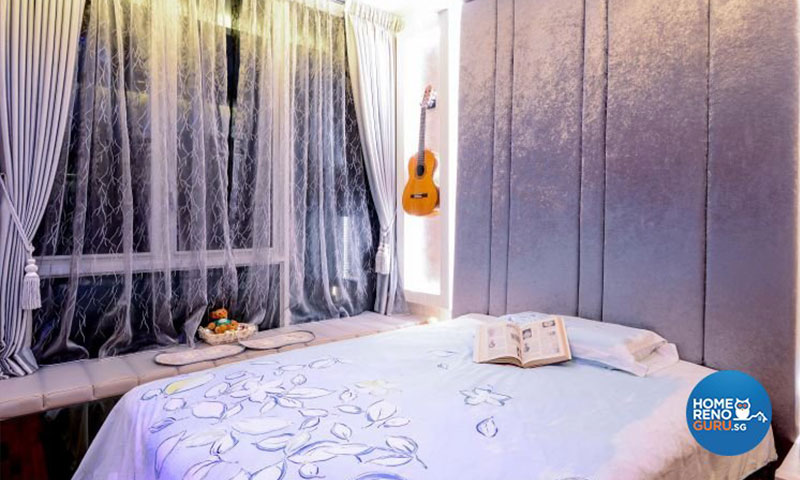 Landed House Project by Affluent Theme Pte Ltd
Nothing rivals the sensual softness of a nice velvety suede. When added to a home interior, it helps create an aura of glamour and comfort suited for any contemporary bedroom. At the same time, as the fashion gurus can tell you, suede is a difficult material to maintain, being especially vulnerable to water and discolouration. Fortunately, there are ways to paint your walls to achieve the same kind of velvety finish. Looking to replicate the soft shimmer of this lavender bedroom wall? Paint over your surface with a light purple base like Heather Spray before glazing it up with a layer of Mauve Over from Nippon Paint's Designer Series. The result is a soft texture backed up with a pearly glow.
As these ideas show, walls can come in a variety of styles, textures, and patterns that go beyond simple colour choices. Before renovating your home, think about how you can add dimension to your space with these different painting tips and tricks.
PREVIOUS ARTICLE
5 Inspirations That Make You Want To Paint Your Ceilings Right Now