DIY Project VS Hiring A Home Painter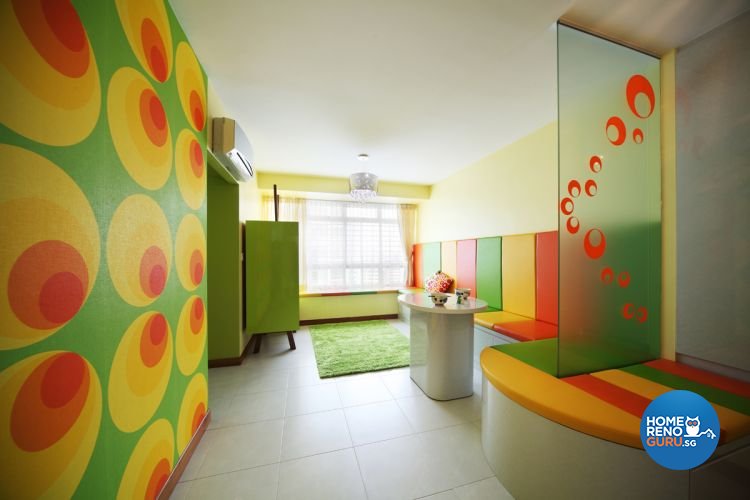 HDB 4-room at Bendemeer by De Exclusive Interior Group
So you've just gotten the keys to your new HDB home. You open the door for the first time and perform your rituals by rolling a pineapple in while shouting "huat ah!", in true Singaporean style. You look at the cement walls like canvases awaiting their first stroke of paint. Hmm, will it be a pastel or neutral palette?
But before you bring out the home decor magazines and bookmarked Pinterest pages, the first question remains: paid job or DIY project? If you're torn between rolling up your sleeves and hiring a home painter, here are some things to consider.
Benefits Of DIY
Cost
Needless to say, the core motivation for getting your hands dirty is the cost savings. On average, paint services for 4-room and 5-room HDB flats cost around $1900 and $2100 respectively. That's an expense you'd want to scrimp on!
Alas, the estimated savings have to be discounted depending on how well-equipped you are. DIY projects require protection sheets, scrapers, and extension poles, among other tools. Account for this expenditure when doing the math; they don't always come cheap!
Creative control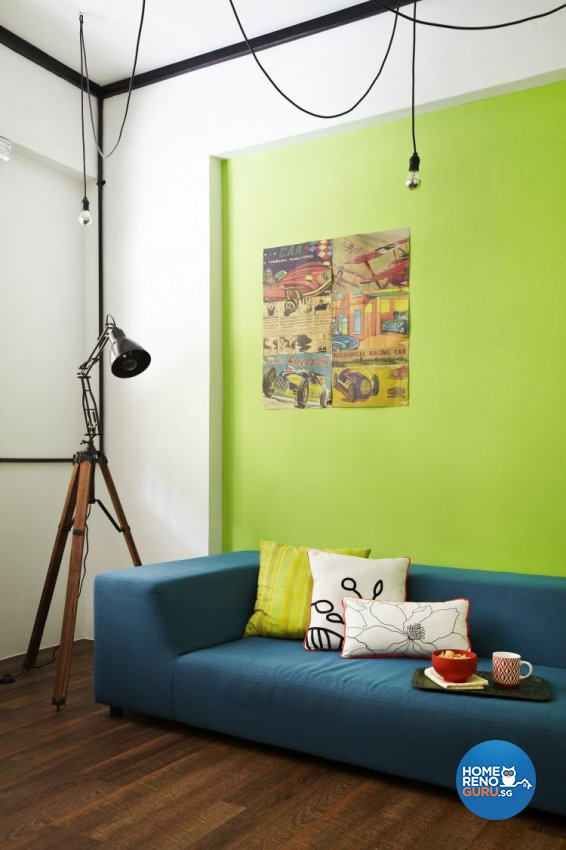 Strathmore Ave by Fuse Concept
Ever walked out of a salon with a bad haircut? Your hair will grow out in a matter of months, but an unsatisfactory paint job will stay for years or until your next big 4D win.
Another perk of a DIY paint job is that you get to call all the shots. You have the freedom of seeing everything through personally, from colour selection to painting techniques and even the finishing touches. Besides, painting the house with your spouse or the rest of the family isn't a shabby way to spend a weekend!
Benefits Of Hiring A Painter
Expert Advice
Did you know that walls of newly built apartments have more moisture? Or that sealers are important for houses over 2 decades old? If you hire a seasoned painter, such technical know-how comes with their wealth of experience.

HDB 5-room at Lorong Ah Soo by Icon Interior Design
The right colour scheme can make an HDB balcony look like a holiday resort.
When picking out a palette, they're more adept at giving advice. Will the room's natural lighting dull the mint colour? Will this particular shade match your other furnishings? With better judgement, professional painters can provide recommendations beyond the amateur level.
Workmanship

The D'Leedon by DISTINCTidENTITY
Painting a house is nothing like spreading poster colours on a drawing pad. Amateurs may not be able to maintain a steady hand, mix the paints in correct quantities, or keep them even across different surfaces. These things, however, are second nature to trained professionals.
A sloppy job that's hardly durable will require maintenance sooner than later, costing more money in the long run. Unless you have some skills to boot, go for quality assurance. After all, you get what you pay for!
Safety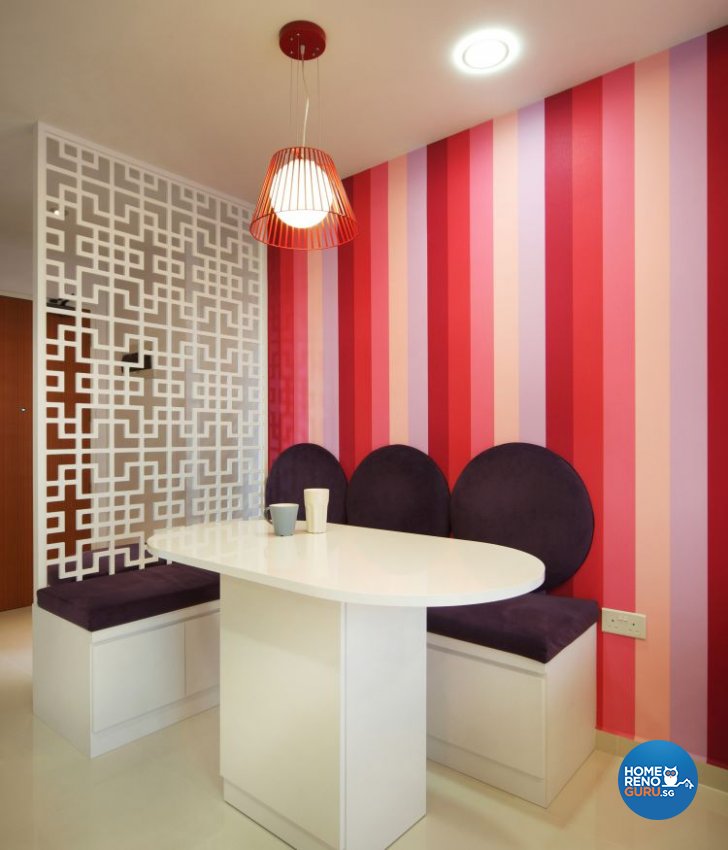 HDB 4-room at Bendemeer by De Exclusive Interior Design
It's not the most life-threatening activity, but home-painting can be a hazardous chore. Professional painters are trained to concentrate metres off the ground for hours, with equipment like stepladders and scaffolds to stay safe while at it. Unless you're confident of protecting yourself the same way, hiring will be a safer bet!
Make The Right Decision

HDB at Buangkok by Thom Signature
Weigh your options based on the resources you have on hand. Do you have the additional budget to hire a trained painter? Will the equipment purchase of a DIY job undo your cost savings?
Or, have the best of both worlds by engaging Nippon Paint's Professional Painting Services. Check out the respective rates for your apartment types here.