Homeowners often think that there are only so few neutral colours they can choose. Afraid that a stunning colour would be too jarring or "out there", homeowners and decorators are sticking as close to white as possible. They say that variety is the spice of life. Add some variety to your home with some unique colours. If you're looking to freshen up your home with some bold and unconventional paint colour ideas, here're a few ideas for to spark some inspiration.
Greek Legend (NP AC 2113 A)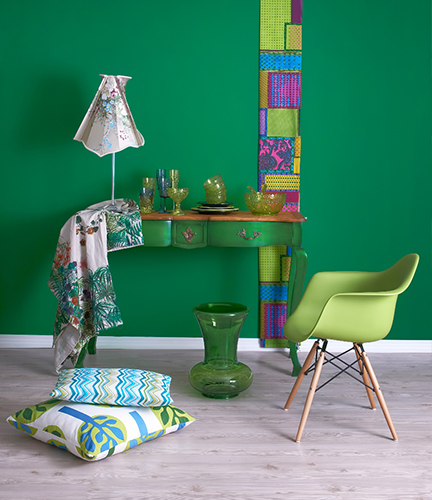 Daylightistanbul Studio / Shutterstock
A shade or two darker than the Pantone's Colour of the Year, Greek Legend is a bold and fashionable colour. Try painting one wall in your living room in this shade of green to add a pop of colour. Beige-brown sofas will tone down the overall look of your living room. Add some green accents to complement the wall too. Needless to say, some flowers will go great with the lush green wall.
Lemon Yellow (NP YO 1090P)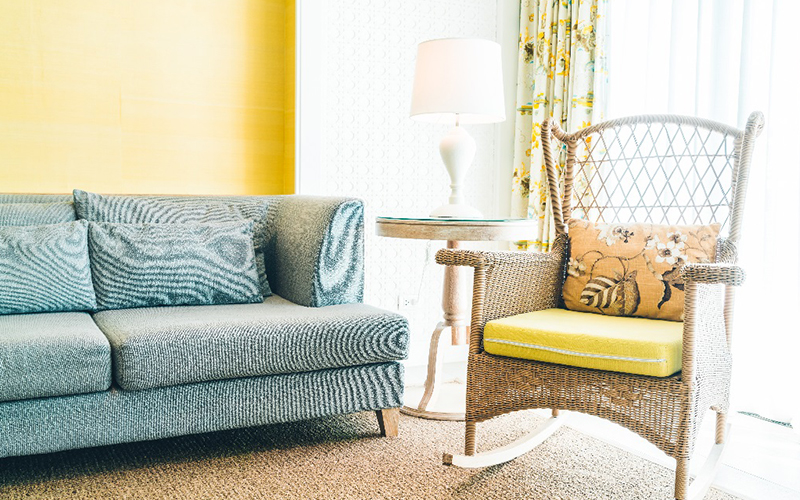 Everything / Shutterstock
People often shun yellow paint, afraid that it might look sickly – not Lemon Yellow. It instantly lifts the mood of the room with its pleasant tone. Blue and white furniture will pair the best with a bright yellow wall. To avoid having a room that will remind you of a nursing home, stick with modern and minimalist pieces.
Alpine Pink (NP R 1289D)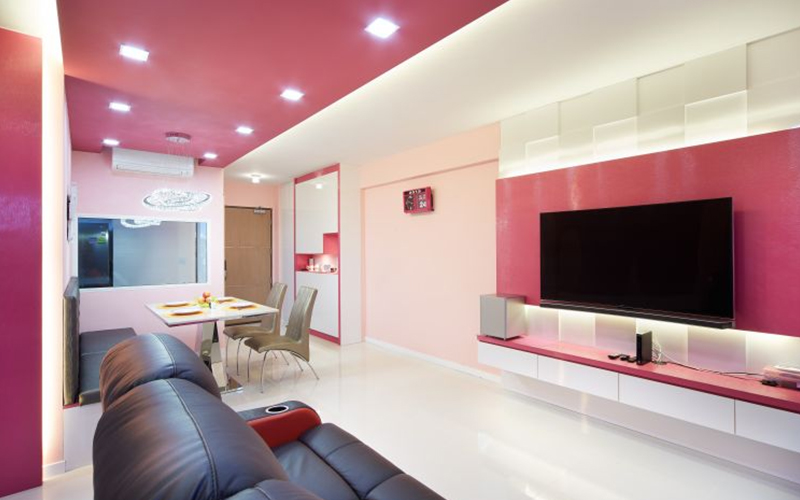 Upper Serangoon Crescent by Design 4 Space Pte Ltd
Alpine Pink walls are usually reserved for girls' rooms. For a paint idea that even the manliest of men can jump onboard with, try painting the entryway with this bright pink colour. You and your guests will be welcomed into the home with style and cheer. Decorate the area with bold, retro decorative pieces to bring the whole look together.
Puritan Black (NP N 1982D)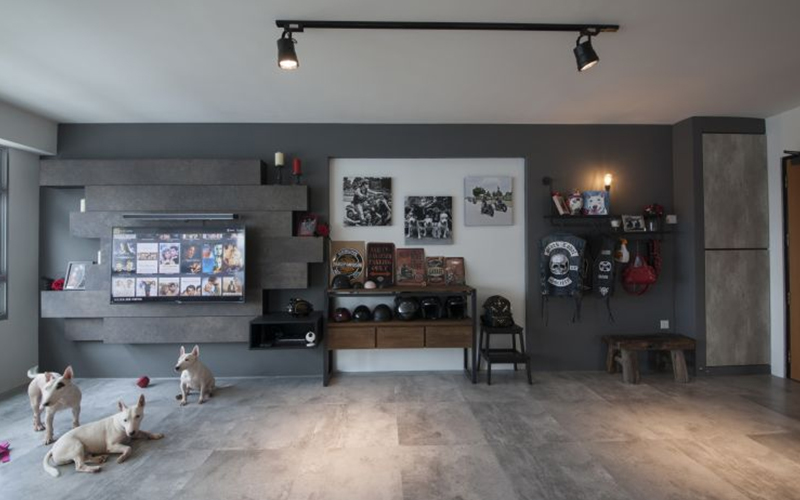 Anchorvale Street by Starry Homestead Pte Ltd
Shades of gray are becoming increasingly popular of late. It used to be that people would avoid such dark colours, afraid that it will dampen the overall mood of the room. If you tend to be more conservative, try confining the gray to only one wall – just to add contrast to the room. If you're considering painting a large area in gray, keep to minimalist furniture and decorative pieces. Concrete accents also add a touch of industrial vibe.
Pitter Patter (NP N 1933D)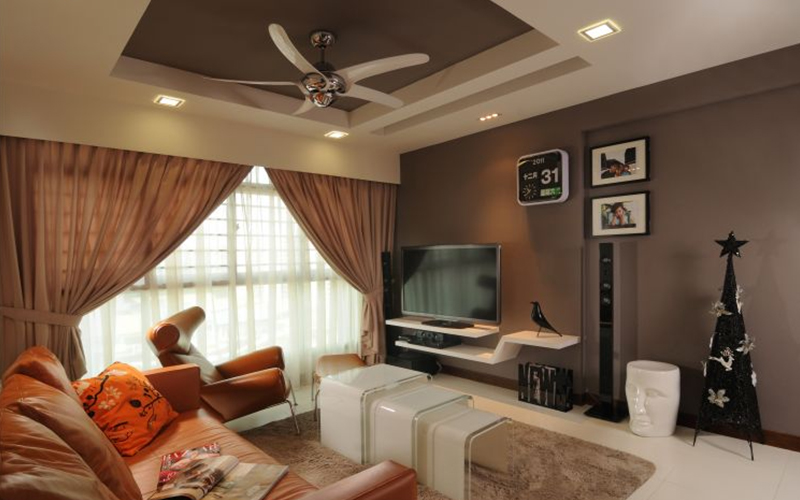 Edgefield Plains by Meter Square Pte Ltd
Much like grey, people often avoid dark colours. However, this shade of brown, when paired well, makes your room feel that much cosier and homely. Black or white furniture pieces will go best with this earthy tone. You could even add minimalist wood pieces that are particularly trendy today, for a touch of Scandinavian inspiration. A room that receives plenty of sunlight will help to ensure that the brown interior does not make the room too dull.
For other colours that make your room look and feel cosy, check out these colour schemes that spell "Home Sweet Home".
Blue Entry (NP BGG 1574T)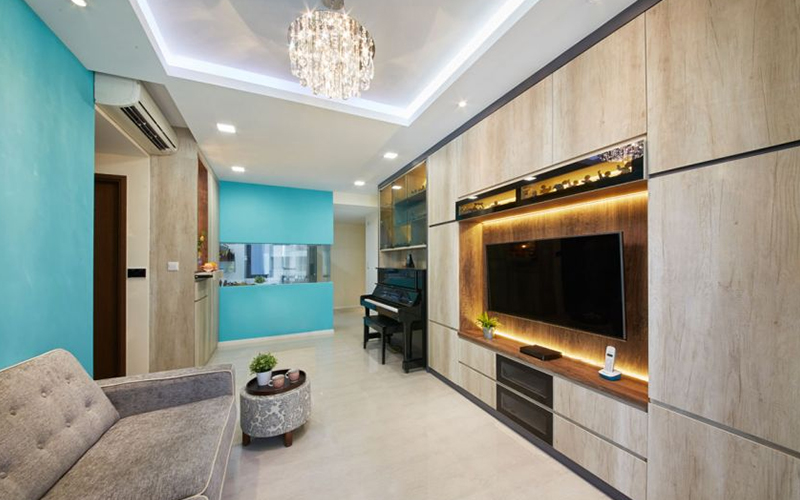 Parc Centros by Carpenters Design Group
The Blue Entry is sure to make any room in your home more inviting. Reminiscent of beach waves, this particular shade of blue can also give your room the look of a resort. Pair it with light wood furniture or even a gray sofa. You could also add beach-themed decorative pieces to complete the look.
NEXT ARTICLE
5 Colour Schemes Inspired by Korean Dramas For Your Home