Lucky Colours / 开运颜⾊: Brown, White, Gold
WP_Post Object ( [ID] => 17224 [post_author] => 1 [post_date] => 2020-03-30 12:36:43 [post_date_gmt] => 2020-03-30 04:36:43 [post_content] => [post_title] => Old Photo [post_excerpt] => [post_status] => publish [comment_status] => open [ping_status] => open [post_password] => [post_name] => old-photo [to_ping] => [pinged] => [post_modified] => 2020-03-30 12:36:43 [post_modified_gmt] => 2020-03-30 04:36:43 [post_content_filtered] => [post_parent] => 0 [guid] => https://nipponpaint.com.sg/fullcolors/old-photo/ [menu_order] => 1781 [post_type] => fullcolors [post_mime_type] => [comment_count] => 0 [filter] => raw )
WP_Post Object ( [ID] => 17039 [post_author] => 1 [post_date] => 2020-03-30 12:33:21 [post_date_gmt] => 2020-03-30 04:33:21 [post_content] => [post_title] => Skyline [post_excerpt] => [post_status] => publish [comment_status] => open [ping_status] => open [post_password] => [post_name] => skyline [to_ping] => [pinged] => [post_modified] => 2020-06-20 15:23:58 [post_modified_gmt] => 2020-06-20 07:23:58 [post_content_filtered] => [post_parent] => 0 [guid] => https://nipponpaint.com.sg/fullcolors/skyline/ [menu_order] => 2230 [post_type] => fullcolors [post_mime_type] => [comment_count] => 0 [filter] => raw )
WP_Post Object ( [ID] => 10501 [post_author] => 1 [post_date] => 2020-03-30 13:24:57 [post_date_gmt] => 2020-03-30 05:24:57 [post_content] => [post_title] => Deep Marigolds [post_excerpt] => [post_status] => publish [comment_status] => open [ping_status] => open [post_password] => [post_name] => deep-marigolds [to_ping] => [pinged] => [post_modified] => 2020-03-30 13:25:01 [post_modified_gmt] => 2020-03-30 05:25:01 [post_content_filtered] => [post_parent] => 0 [guid] => https://nipponpaint.com.sg/fullcolors/deep-marigolds/ [menu_order] => 2206 [post_type] => fullcolors [post_mime_type] => [comment_count] => 0 [filter] => raw )
Deep Marigolds
NP AC 2054 A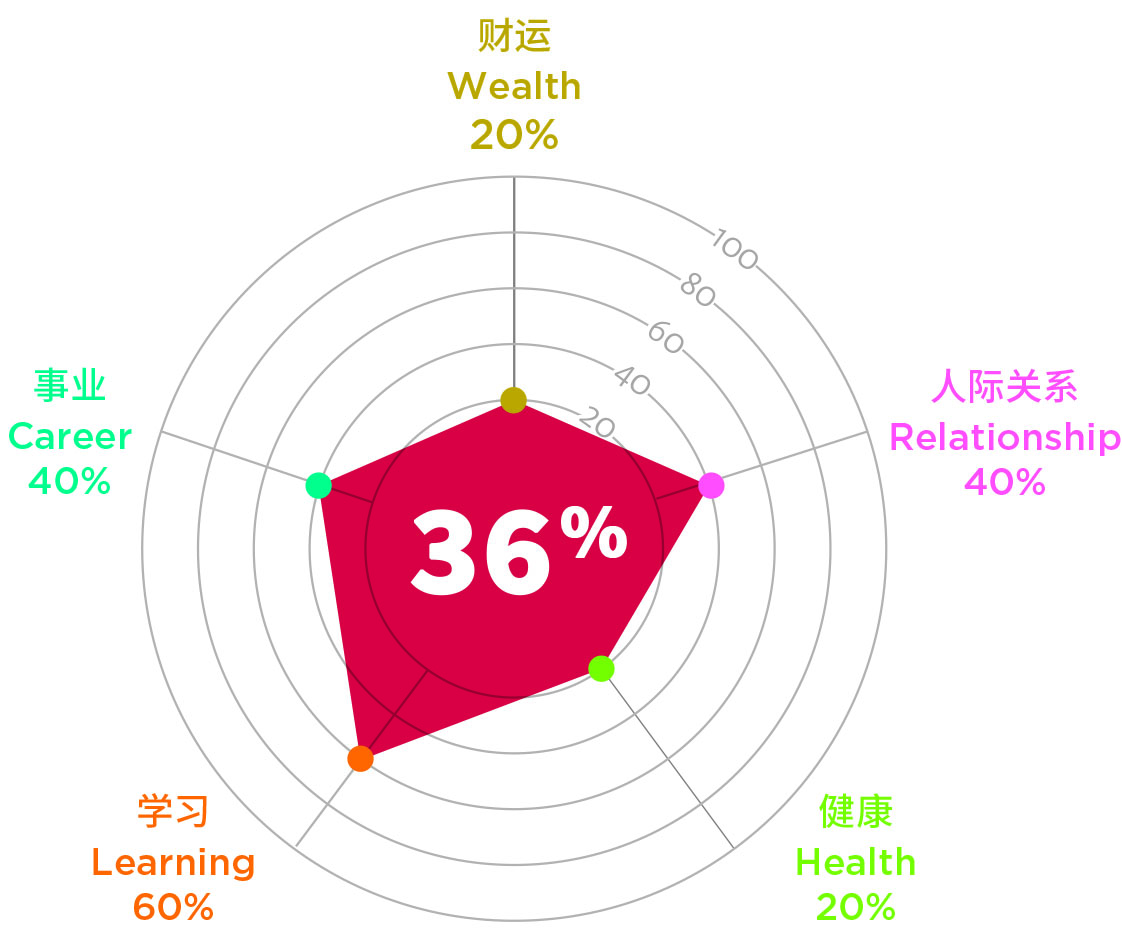 Luck / 运 程:
(36%)
Auspicious Direction(s):

West
Auspicious Number:

1036
Benefactor Signs:

Rooster (鸡)

Luck:
People born in the year of the Dog face numerous challenges that test their resilience this year. You'd inevitably feel depressed and distracted, affecting your work productivity. If you can face the situation boldly and be proactive in seeking solutions, you will be unstoppable in life. With the Resolution Star around, certain problems can be resolved with money.
属狗者运势大幅下滑,是考验应变能力的一年。眼前重重挑战,使你情绪低落,工作起来心不在焉,效率低下。关关难过关关过,若你能主动面对,并善加处理,你就能成为生活的"不倒翁"。能用金钱解决的事,月空星都会尽力替你摆平。

Wealth:
Amidst a lack of support, you face a slower rise in fortune as you can only rely on yourself to build your career. Also, the Major Wealth Loss Star implies wealth fluctuations and increased risks of investment losses. Hence, be extra careful when managing finances. Stay prepared by building an emergency fund and spend only when necessary. You should avoid high-risk investments if you don't have the money.
​事业上缺乏外来助力,凡事都需要你亲自出马,财运收获增幅缓慢。大耗星使你正财不稳,在投资或买卖上增加了破财风险,因此理财必须更小心谨慎。多准备应急的资金,其余的钱要花在真正有需要的地方。切记,越是缺钱,越不能参与高风险的投机活动。

Relationship:
With the Disaster Star, you lack motivation for everything this year. You must stay mindful of your words and actions to avoid inciting the ​Conflict Star. Otherwise, you may easily get into disputes with others. Singles face risks of being friend-zoned if they confess too early. Misunderstandings can lead to spousal disharmony. Those married are advised to share their thoughts with their partner to resolve any issues.​
在冲太岁的年份,你对什么都兴致缺缺,然而你还得注意自己的谈吐举止,不然将触发豹尾星暗中使坏,令你和别人产生矛盾,发生冲突。单身者不宜太早对异性表白,可能只被发好友卡。已婚者恐因别人挑拨,使得夫妻失和,应该找时机说出真实想法才能化解。​ ​​

Health:
The congregation of unlucky stars denotes potential accidents and higher chances of falling ill. Trying to get rid of your negative emotions can be strenuous. Learn to balance work and rest this year. Take good care of your health as you earn money. Consider attending more celebratory events or social gatherings. The joyful ambience can spark positivity and motivation.
众多凶星混杂,对健康不利,令你生病和发生意外的机率增大。你想摆脱负面情绪,也感到费劲。今年要学会劳逸结合,要赚钱,也要照顾身体。你可以多参加喜庆的活动,或多出席朋友聚会,沾染欢乐气氛,重燃内心的希望。​

Career:
Prone to bringing your emotions to work, your competitive streak is revealed as you dive headfirst into fierce competition in the workplace. Try to control your temper and avoid arguing with your colleagues when opinions differ. It is better to have more friends than enemies. Unnecessary troubles and disputes shall be reduced if you make more allies.
你很容易把情绪带到工作中,好胜心显露,让你一头扎进激烈的职场竞争中。意见分歧时,注意收敛脾气,避免与同事正面交锋,以免造成恶劣影响,对事业发展构成更大阻力。多一个朋友,自然少一个敌人,如果能化敌为友,将为你省去不必要的麻烦和纠纷。
Lucky Colours / 开运颜⾊: Brown, White, Gold
Improve your luck with these auspicious colours!