Lucky Colours / 开运颜⾊: Blue , Black, White, Gold
Gossamer White
NP OW 1015 P
Golden Charmer
NP YO 1191 D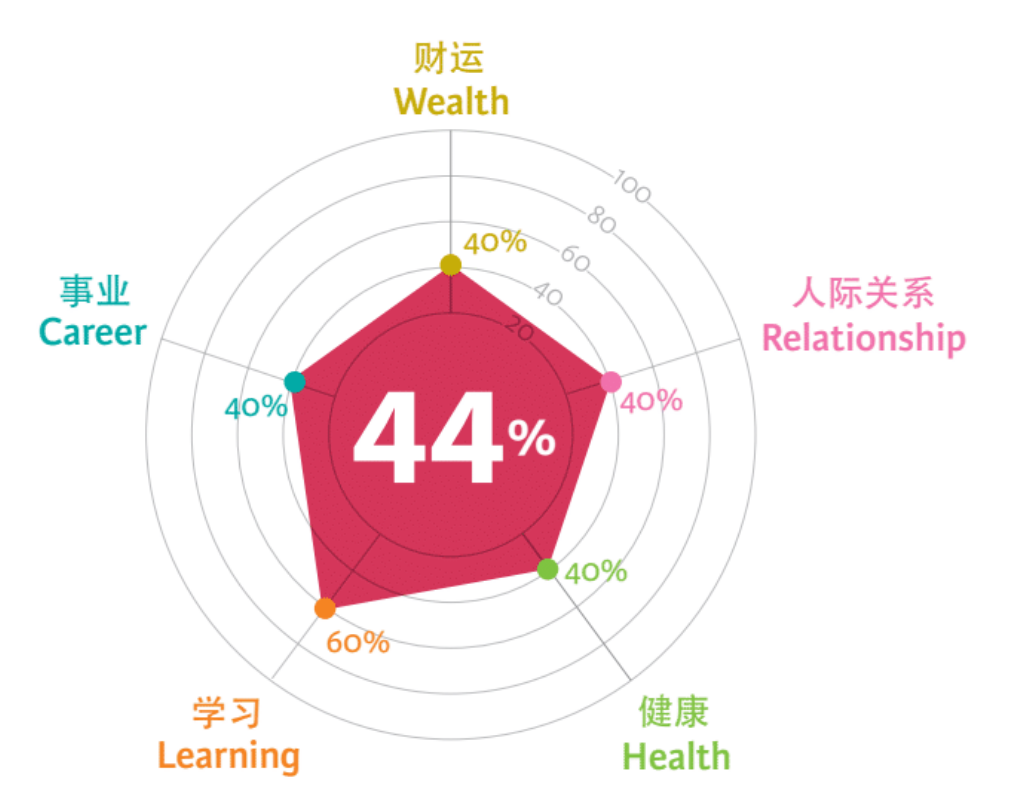 Luck / 运 程:
(76%)
Auspicious Direction(s):

North, Southwest
Auspicious Number:

4041
Benefactor Signs:

Rat(鼠), Monkey (猴)

Luck:
With stable luck this year, stay patient and cautious in order to solve problems. There are both opportunities and challenges in your career. Focus on your goals and you shall make breakthroughs with a significant income increment. Nonetheless, be careful of schemers in order to avoid suffering losses.  
属龙者运势平稳,今年遇事时,只要以保守为先,一切都将能逢凶化吉。事业上的挑战和机遇并存,只要时时盯紧和调整目标方向,你将有突破性的进展和亮眼的成绩,带动了收入的增长。然而,凶星潜藏其中,防人之心不可无,你得懂得保护好自己,免得招致损失。 

Wealth:
You can expect a regular income along with investing opportunities, and have much to benefit from collaborations and support from benefactors. While things are going well, think carefully about your options. Consider casting your sights further for a project with the best return on investment that would benefit you in the long run.  
​你正财运稳当,无需担忧正职收入;投资理财上,有机会找上门,会因为项目合作、贵人关照而获得收益。这时,你要做好筛选,若什么都要多、要快,只会使你无法招架。建议选择投资回报率最佳的项目,然后去接手和执行,将有利于你今后的发展。 

Relationship:
Easygoing and generous, you are adept at managing problems, which is well-appreciated by people around you. However, you tend to be emotional when alone. Sharing your thoughts with a confidant can help you to feel better. Singles may easily meet like-minded people; it is best to observe and take things slower. 
你随和大方,能以积极正向的角度思考问题,身边围绕了不少欣赏你的人。然而,你独处时,情绪上还是有些纠结。试着与你信任的人倾吐想法,可让你瞬间解开心事。单身族易遇到情投意合的对象,多观察和自律,能让两人更加相互吸引。 

Health:
This year brings joy, but there are small problems as well. Instead of dwelling on them, you should try to improve the situation. Give yourself time to accept and let go of things that are beyond your control. It helps to stay positive. Consider exercising outdoors or meeting with friends more frequently.  
今年生活中好事常有,充满欢乐,但还是会碰上小麻烦。与其想着为何发生在你身上,不如思考如何解决。对于无法改变的事,给自己时间,学着放宽心,以轻松的心态去面对结果。让自己保持愉快的心情,多到户外运动,和好友约会,将给你非常大的帮助。 

Career:
Your career progress depends on how quickly you can adapt to changes. When dealing with others, be mindful of your words and beware of schemers. Employees may be assigned new tasks, which is an opportunity to display your talents and capabilities.  
有行动就有改变,越快适应变化,越能促进事业进步。与人打交道时,必须注意言辞,提防小人。在职者努力完成既定的项目,也有被指派新任务的机会,这有利于你发挥才华和能力。 
Lucky Colours / 开运颜⾊: Blue , Black, White, Gold
Improve your luck with these auspicious colours!