Lucky Colours / 开运颜⾊: Yellow, Brown, Blue, Black
Lemon Yellow
NP YO 1090 P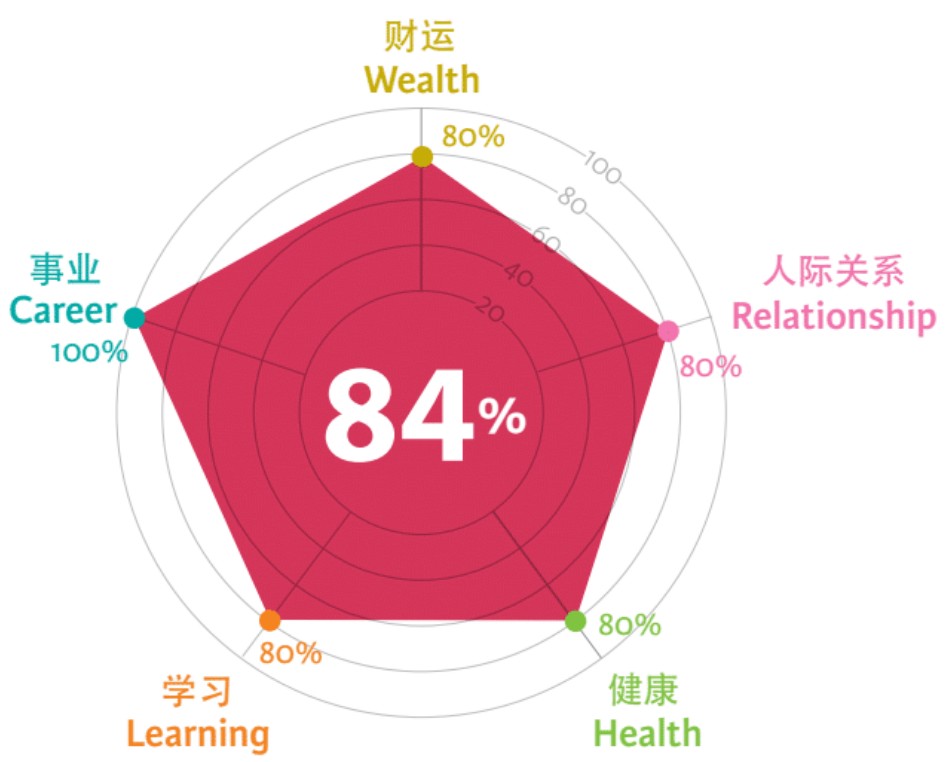 Luck / 运 程:
(84%)
Auspicious Direction(s):

Southwest, Northwest
Auspicious Number:

6020
Benefactor Signs:
Goat (羊), Pig (猪)
Luck:
People born in the year of the Rabbit are in luck. With support from lucky stars, all matters should be in your favour. This should motivate you to work with greater vigour and efficiency. Whenever you meet difficulties, benefactors are around to lend a helping hand. Naturally astute, you can find business opportunities in your daily life. Give your best and you will reap the fruits of your labour this year. Stay observant when dealing with people.   
属兔者运势步步高升,可谓事事顺心。吉星高挂,贵人运不俗,让你精神洋溢,充满了朝气。今年,你会发现自己做起事来更有效率了。每当你遇到困难时,将会有人伸出援手帮你一把。对于天生敏锐聪明的你,能在日常生活中发现商机。事业上苦后回甘,将迎来收获满满的一年。持续努力耕耘,尽心尽力做好每一件事,你就能逐渐靠近你的理想。另外,在与形形色色的人来往时一定要保持警觉,认真分辨。 
Wealth:
Amidst flourishing wealth luck, your career will get a boost and your hard work rewarded. Take the initiative to work more and businesspeople can consider extending operating hours. You will have an uninterrupted income stream as long as your hard work continues. You may seek help in financial management and investments to secure earnings. Although there are opportunities, unsubstantiated risky investments promising high returns is always too good to be true. Beware of schemers who may cause you to lose your hard-earned wealth.  
财运旺盛,在事业上将得到一股助力,可期获得对等的回报。上班族可考虑主动要求接下更多的工作,生意人也能延长营业时间,只要愿意付出努力,正财将源源不断。此外,你可将积蓄用于理财或投资。眼前虽然机会大于风险,但高回报无风险的投资往往不可靠。记得要带眼识人,以免受小人拖累而破财。
Health:
Favourable health luck will keep you happy and full of energy. Nonetheless, be sure to maintain a daily routine of healthy meals and sufficient rest. Remember that you are the master of your body and it is up to you to strike a balance between health and career. When exercising, choose places with less crowds and better ventilation, such as the park or by the lake, instead of enclosed sports venues. Pay extra care to safety when on roads with heavy traffic.  
健康方面运势顺遂,令你身心愉悦,精力充沛。忙于事业发展的同时,别忽略了自身的健康,要定时吃饭和休息。记得,你是你身体的主人,应该找到健康与事业之间的平衡点。户外运动时,尽量避免去公共且封闭的运动场馆内,建议去人群较少且通风的地方,比如湖边或公园等。经过车流量大的路段需格外小心。 
Career:
People born in the year of the Rabbit will enjoy career success this year. With the right skillset and support from mentors, promotion and salary increments are in sight. Good planning and timing can go a long way to help you achieve your goals. Regardless of whether you are working or running a business, there will be many collaboration opportunities, which can bring inspiration and good fortune. Do not hesitate to take on challenges, as results could turn out better than expected. 
属兔者今年事业腾飞,有如天助,获前辈或领导的帮助,加上自身突出的能力,升官加薪指日可待。在天时地利恰到好处的情况下,只要做好规划,切实执行,就能顺利达成目标。此外,在职者或经商者都有许多与人合作的契机,而他们也将带给你启发和好运。别再犹豫,放胆去尝试那些你一直觉得很难的事情,成绩将比你预期的优异。
Lucky Colours / 开运颜⾊: Yellow, Brown, Blue, Black
Improve your luck with these auspicious colours!