Lucky Colours / 开运颜⾊: Gold, Blue, Black
WP_Post Object ( [ID] => 11574 [post_author] => 1 [post_date] => 2020-03-30 13:42:17 [post_date_gmt] => 2020-03-30 05:42:17 [post_content] => [post_title] => Golden Charmer [post_excerpt] => [post_status] => publish [comment_status] => open [ping_status] => open [post_password] => [post_name] => golden-charmer [to_ping] => [pinged] => [post_modified] => 2020-06-20 15:15:15 [post_modified_gmt] => 2020-06-20 07:15:15 [post_content_filtered] => [post_parent] => 0 [guid] => https://nipponpaint.com.sg/fullcolors/golden-charmer/ [menu_order] => 1262 [post_type] => fullcolors [post_mime_type] => [comment_count] => 0 [filter] => raw )
Golden Charmer
NP YO 1191 D
WP_Post Object ( [ID] => 11297 [post_author] => 1 [post_date] => 2020-03-30 13:38:00 [post_date_gmt] => 2020-03-30 05:38:00 [post_content] => [post_title] => Lingering Blue [post_excerpt] => [post_status] => publish [comment_status] => open [ping_status] => open [post_password] => [post_name] => lingering-blue [to_ping] => [pinged] => [post_modified] => 2020-06-20 15:20:41 [post_modified_gmt] => 2020-06-20 07:20:41 [post_content_filtered] => [post_parent] => 0 [guid] => https://nipponpaint.com.sg/fullcolors/lingering-blue/ [menu_order] => 1860 [post_type] => fullcolors [post_mime_type] => [comment_count] => 0 [filter] => raw )
Lingering Blue
NP PB 1523 P
WP_Post Object ( [ID] => 11058 [post_author] => 1 [post_date] => 2020-03-30 13:33:50 [post_date_gmt] => 2020-03-30 05:33:50 [post_content] => [post_title] => Crater Black [post_excerpt] => [post_status] => publish [comment_status] => open [ping_status] => open [post_password] => [post_name] => crater-black [to_ping] => [pinged] => [post_modified] => 2020-06-20 15:24:23 [post_modified_gmt] => 2020-06-20 07:24:23 [post_content_filtered] => [post_parent] => 0 [guid] => https://nipponpaint.com.sg/fullcolors/crater-black/ [menu_order] => 2278 [post_type] => fullcolors [post_mime_type] => [comment_count] => 0 [filter] => raw )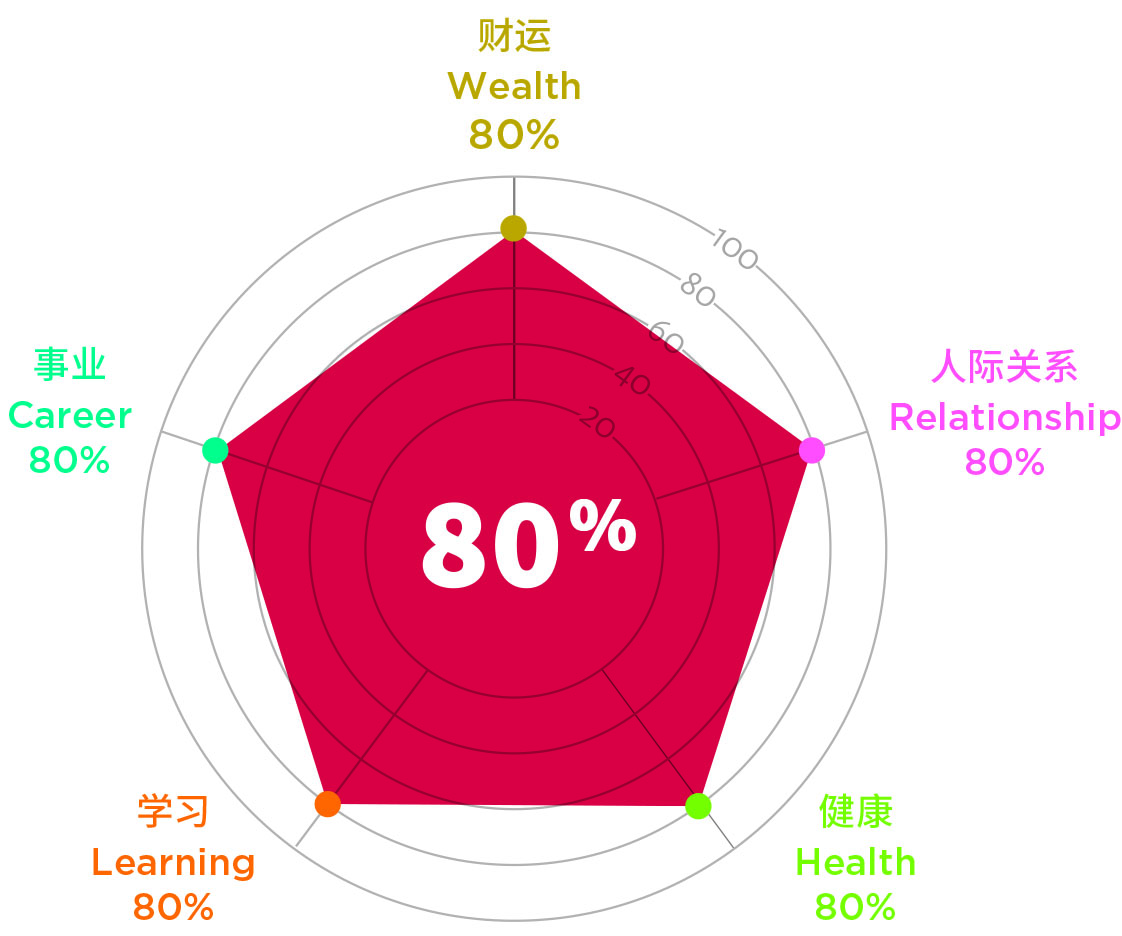 Luck / 运 程:
(80%)
Auspicious Direction(s):

Southeast, Northwest
Auspicious Number:

6123
Benefactor Signs:

Snake (蛇), Pig (猪)

Luck:
With the Star of Aid, everything shall go smoothly and misfortunes will turn into blessings. You will get help from benefactors when in need. As you have always treated others with kindness, you shall easily gain support from your wide network to advance in your career and gain a strong foothold at work. Influenced by unlucky stars, you may be easily distracted and feel restless. 
逢天乙星降临,事事顺利,能逢凶化吉,各方面的难题有望借助贵人来解决。一向与人为善的你,交友广阔,今年更容易得到亲友和同事的青睐,大大促进了事业上的进展,能在职场上站稳脚跟,大放异彩。然而受凶星的威胁,使你心神不宁,只要有心事,你就难以集中注意力。 

Wealth:
Your living expenses have increased, but you can cope as your fortune improves. Wealth accumulation should be your key priority when managing finances. Consider investing to get better returns. If you have limited funds, it is safer to grow your savings account before investing in low-risk funds.
属羊者财运渐佳,即使生活开销变大了,也足够应付。对于理财要以储蓄、聚财为主。适合进行财务投资,有机会取得较好的回报。若资金少,还是银行存款最保险,其次是投资低风险基金。​

Relationship:
You will easily get help and support from benefactors. Things often go smoothly for you, but you can be picky and critical under the influence of the unlucky stars. Mind your words and be more forgiving of others. Singles are likely to meet someone suitable through the help of benefactors. Consider seeking advice from your friends or elders if you feel hesitant.
贵人频现,身边助力比较大,你容易得到别人的帮助和支持。你处事左右逢源,然而受凶星影响,令你对许多事忍不住挑剔和批判。切记小心说话,三思而后言,伸手不打笑脸人。单身者桃花盛开,贵人牵线,但有时可能顾虑太多,拿不定主意时可请教朋友或长辈。

Health:
Although you have good health, you are prone to anxiety. Rest well and indulge in leisure activities to relieve stress. You can overcome challenges with the help of benefactors, as long as you stay humble and keep a low profile. You are what you eat, so pay attention to your diet. Be kind to your body by eating moderately and healthily.   
​你的健康运势不错,但遇事容易紧张焦躁,假期好好休息,适当娱乐缓解压力。只要保持谦卑低调,贵人将一步一步助你克服挑战。病从口入,记得要克制口腹之欲,注意饮食,尽量选择清淡食物,才不会给身体带来负担。​ 

Career:
You can expect new career opportunities. You will be duly rewarded if you work hard and apply your expertise. Businesspeople can easily grow their customer base, which will bring a greater income. This year, you may easily feel overwhelmed and exhausted. Stay calm and think carefully, so as to make the right decisions.
​你在事业上将获得新机遇,如果能充分运用自己的才能,奋力工作,你所付出的都将得到相应的回报。经商人士容易增加客源,财富收入随之提高。今年容易感到力不从心,要沉得住气,静下心来思考,才能做出正确的判断。
Lucky Colours / 开运颜⾊: Gold, Blue, Black
Improve your luck with these auspicious colours!